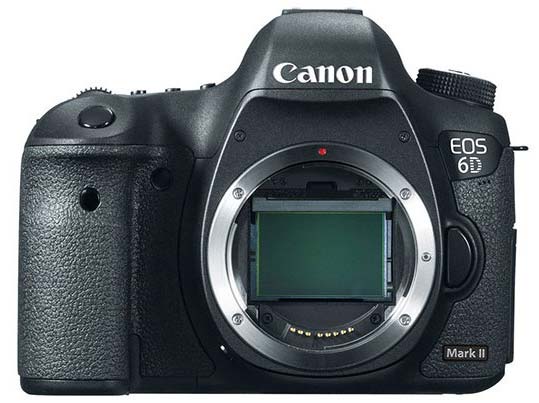 According to Latest rumor surfaced over the web Canon 60 Mark II camera is going to be announced on April 21, 2017 just prior to the NAB event.
–End of rumor—
Updates
Northlight website has announced earlier that Canon 6D Mark II camera was going to announce on April 21 2017.  but, the date has been crossed and the month also passed and we haven't seen any announcement, information or leaks related to the camera.  That clearly means the information that we have received from the website was false and complete hoax.
Thanks for being part of us and we are going to update you as soon as we get any new information related to the Canon 6D Mark II camera. Meanwhile, you can follow our Facebook group how you can download our web app for latest updates .
— Update Thursday, 4 May 2017 —
–
Before we begin we must inform you that the rumor is not coming from a trusted sources So, take it with a grain of salt.
Why we also believe that Canon 6D Mark II announcement is near.
Canon registered two digital SLR camera few months ago for bluetooth and Wi-Fi certification. We have also published the two model codes of the upcoming DSLR.
Model code of #1 DSLR – DS126631
Model code of #2 DSLR – DS126671
Canon 150D / SL2 (DS126671)
According to Japanese sources one of the DSLR (DS126671) WiFi module is exactly similar to the WiFi module present inside Canon 800d and Canon 9000D also know as  Canon 77D.
Before the WiFi certification information was published, we have received hints in the past that Canon is working on Canon 100D successor.  The tipsters also suggest that upcoming Canon 150D/ Sl2 will have big jump in the core specification of the camera and it will carry Canon 80d sensor inside it to attract mirrorless users.
We strongly believe the model code DS126671 is actually Canon 150D / SL2 camera.  Canon 150D / SL2  camera is also expected to be arrive in next few months.
After getting Wi-Fi certification companies generally take roughly 2 to 3 months to announce their product
Canon 6D Mark II (DS126631)
We were the only website to told you loudly and clearly that the DS126631 is Canon 6D mark 2 camera. . Just take look at the  post we have published on March 7, 2017. Canon 6D DSLR will going to feature advance core specification and Dual-Pixel CMOS AF sensor, no 4K video for now as we expect.
6D Mark II Coming on April or May ?
Multiple Source: Earlier we have received information that Canon 6D Mark II camera coming on May 2017. But, the latest information surfaced today says 6D Mk2 coming on April 21.
1 or 2 months before announcement of any pro camera, rumor mills start pumping out leaked images, specification and other information related to that, isn't it true ?. If Canon 6D Mark II is coming in less than 30 days then we should get bundle leaked images, specification, prototype test reports..etc, But we haven't seen any.. Why ?.  So this type of particular Black-out situation without any information raise  question about the credibility of leaked information we are getting from NLwebsite.. We are taking this information with grain of salt and we will going to update you as soon as we get any new information related to Canon 6D Mark II or Canon sl2 camera that is expected to arrive this year.
 We also have a dedicated Canon Facebook group – you can join it right now.
Download our app for latest news and information available in Google Play Store.
Follow us on  FACEBOOK | TWITTER | GOOGLE+ to get live news + Canon rumors 24X7