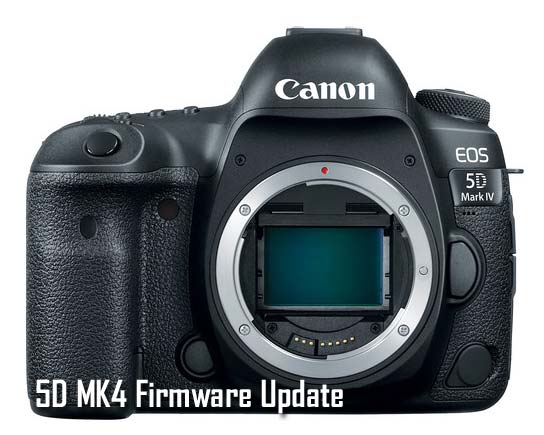 Canon next firmware update is scheduled to arrive next month during NAB event. Now as the information we are getting from past few day's it's look the update will bring major improvement to Canon 5D Mark IV camera video section.
Firmware update will bring C-Log
We have told your earlier that Canon will bring c-log support to Canon5D Mark IV camera via firmware update that is expected to be announced next month during NAB event. A bunch of new features also coming just take a look below.
Firmware update and list of improvements coming
Now just prior to the announcement of Canon 5D Mark IV firmware update we now have all the details improvement that is expected to arrive with the Canon 5D Mark IV camera.
All video output will still be 8-bit.
Sampling for DCI 4K will be increased to a 5632 x 2970 pixel sensor area resulting in a 1.27x Crop factor.
Sampling for UHD will be from a 5472 x 3078 pixel sensor area resulting in a 1.29x Crop factor.
Both modes are accurately down-sampled to their final resolutions.
Existing frame rates will remain the same.
The current 1:1 4K sampling mode will remain an option for situations benefiting from the 1.78x Crop factor.
There will also be new full-sensor 3K modes added including 60fps and HDR 24fps.Both will use a line-alternating sampling method, so quality will be inferior to the improved 4K format (but better than the existing FullHD 1080p format.) It is unclear whether the file resolution in the final firmware will be the full 3360 x 1890 format or down-sampled to 3072 x 1728.
FullHD 1080p will also use this 3K full-sensor mode with down-sampling for a noticeable improvement in perceived resolution.
FullHD 1080p will also receive a modest frame rate boost to 72/75fps.
The EOS 5D Mark IV will gain the XF-AVC file format at 120Mbps (4:2:0) and 200Mbps (4:2:2). Both formats should require low enough data rates to accommodate UHS-I U3 type SD Cards.
Reports relating to a possible service job for the 5D Mark IV are the result of the heat sinks on current units not performing well in some environments when used with the newer firmware. This is because of the increased processing load from the enlarged video sampling area. Newer units will ship with an improved heat sink while existing 5D Mark IV units can be retrofitted. Pricing is unconfirmed for that servicing.
The newer firmware will still work in non-serviced cameras, but this may result in premature temperature warnings.
STAY WITH ON FACEBOOK | TWITTER | GOOGLE+ to get live news and Canon rumors
source – CR.com