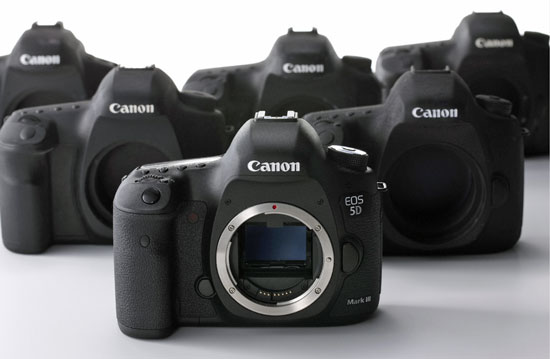 Today we have received a email form Photografix editor, a german magazine about new cameras and photography and according to them,
We got an interesting info from an anonymous source and maybe that's also interesting for your readers. Yes, it's an anonymous source, so we need the usual grain of salt… but I think there is a possibility that the info could be true. Here is the link to our article:The source told us that Canon will announce the 5D Mark IV at The Photography Show in Birmingham (March 19th – 22nd). I see four reasons why this could be true:

Matches with old rumors that the Mark IV presentation will be before the NAB in April.
5D Mark III was shown first at the Photography Show back in 2012.
5D Mark III production already ended? And Canon normally needs a few weeks/months until a new camera is available.
There will definately be a Canon event in the next days because of the EOS 1300D.
Before getting the email many of users and visitors asked the same question that Canon may announce the 5D Mark IV camera at The Photography Show in Birmingham ?.
As I have said several time to my readers and again repeating the same thing here, I don't think so that Canon will going to announce Canon 5D Mark IV in a UK based event. Canon will select a global platform like NAB show to announce such a flagship product.
After adding Canon Dual-pixel CMOS AF sensor inside Canon 1DX Mark II we are sure that Canon will use same tech inside the Canon 5D Mark IV camera, we have no confirmation about the specification of the camera but few days ago we have received anonymous email and according to the tipster the upcoming Canon 5D mk IV will carry 4K video along with s log gamma support, before that Canon used S log gamma inside Canon EOS C300 and 4K compact camera XC10.
STAY WITH ON FACEBOOK | TWITTER | GOOGLE+ to get live news + See all  Canon Rumors 24X7+
We will update you soon as we get any new information