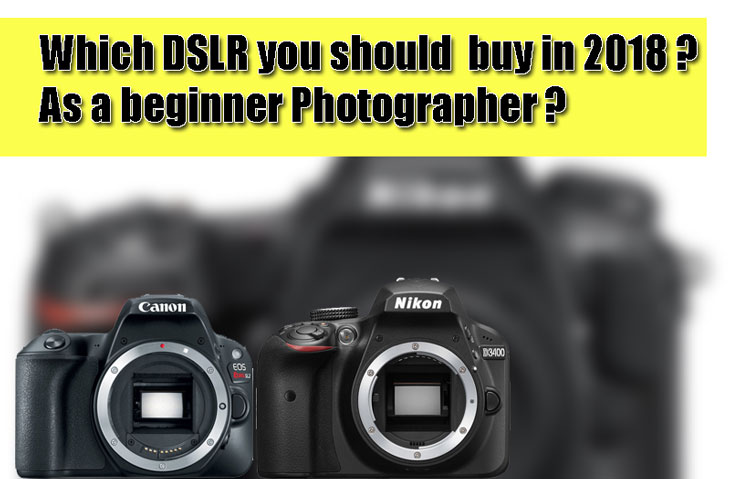 Before we begin let me tell you that this is my personal opinion
DSLR technology is more than 50 year old,  In general DSLR camera uses phase AF sensor to acquire AF. Entry Level DSLRs have 9 to 11 points AF system. Mid range DSLR like Nikon D5600 features 39 point AF Canon 800D / T7i 45 Point AF system, and if you move above…Nikon D500 features 153 point AF system canon 7D Mark II – 65 point AF system.

But, all these fancy AF points will work when you will use the View finder and once you switch to Live view display / Live view display means shooting while looking LCD display screen as most of us do. Then these fancy AF sensor with 100 of AF points gets switched off.
And sensor based AF system gets activated and everything changes. Now answer me honestly, does any comparison website tells you that ?
What happens next ?
You can check yourself that the entire Nikon line-up is using contrast based sensors. If you pick Nikon D3400 or Nikon D5, And you can google or something… that Contrast based AF sensors are slow compared to Hybrid AF sensors.
Now, Does Canon using Hybrid AF sensors ?
Yes , Canon DSLRS using Hybrid AF sensors. Actually , Canon is using Dual Pixel CMOS AF technology which is even better than the Hybrid AF sensors.
Why I personally feel that DPAF sensors are better than the Hybrid ones
The two biggest reasons behind that
Every two pixel inside the sensor involved in Auto focusing…
You can imagine that's a very big number if you want to calculate the number of AF points inside a Canon camera
No Dead AF pixel inside the sensor, Why I am talking about DEAD ?
See, Phase AF pixels are dedicated for AF purpose only… So if a camera maker says that this camera have 400+ on Sensor AF points then you can safely assume that there are 400+ Dead AF pixels inside that sensor
No, these Dead AF pixels doesn't affect the image quality since you are using a digital camera and the images are created finally created by algorithms either RAW or JPEG.
Now, if you talk about the Dual Pixel CMOS AF sensor , you will not find number of AF points inside.. Why ? Since, every two sub pixel is involved in Auto  focusing.
Now, but now you understand the basic difference between Contrast based AF sensor.. Hybrid AF sensor and DPAF Sensors.
Which DSLR you should buy in 2018 ? As a beginner Photographer ?
My answer you should get a Canon DSLR with DPAF sensor, Canon 200D / SL2 is best for beginners, Canon 77D , Canon 80D.. 7D Mk II and FF DSLR like 6D Mk II, 5D Mk IV and 1DX II carries DPAF Sensors.