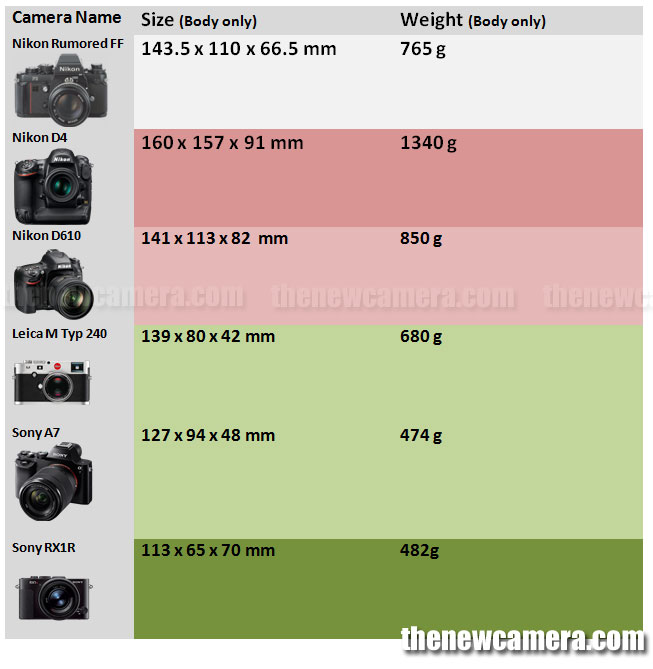 Based on rumored dimension and weight we have created a size comparison chart, if we look at the size of the upcoming Nikon retro FF camera is quite big and no  way near to a compact keyword.
The camera is rumored to be announced at first two week of November 2013 (probably on Nov 6th, 2013). Inside there will be a full frame CMOS sensor 16MP same as D4 and No video recording options / A Spartan Still Camera.
Take a look at the rumored specification and more details here
Stay with us on Facebook and Google plus, more update coming soon.