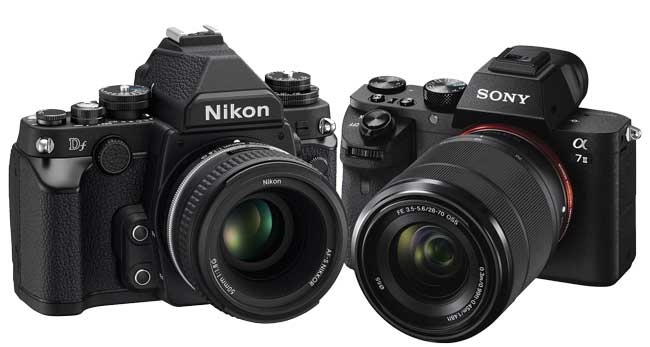 we have done this specification comparison review based on our user request, Now take a look at the image analysis below…
ISO 12800 – AT ISO 12800 Sony image is slightly bigger due to the higher resolution fullframe sensor, I can clearly notice at 12800 Nikon is showing bit more details … compared to the Sony A7 II… It's look like Sony is using stron noise reduction filter compared to Nikon DF.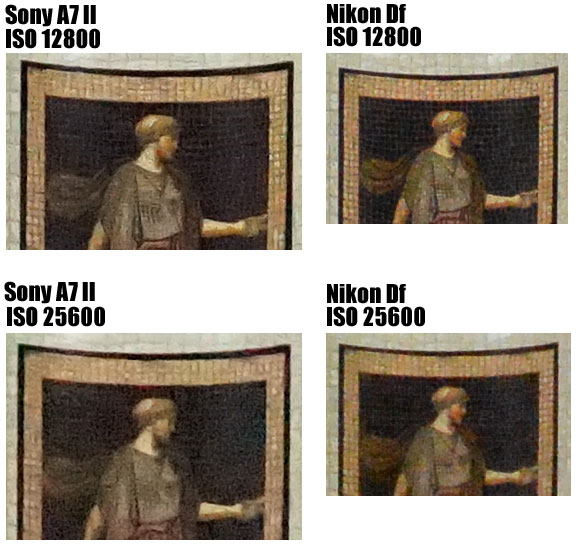 ISO 25600 – AT ISO 25600 the Nikon DF camera is showing bit more details and better color output compared to A7 II.
Despite of being old, the Nikon DF is undoubtedly have better image quality compared to Sony A7 II , hence we highly recommend you to buy the Nikon DF camera is you care about image quality.
Buy at Amazon Sony A7 II camera [Body only] A7 II camera [28-70mm]
Nikon DF available at Amazon