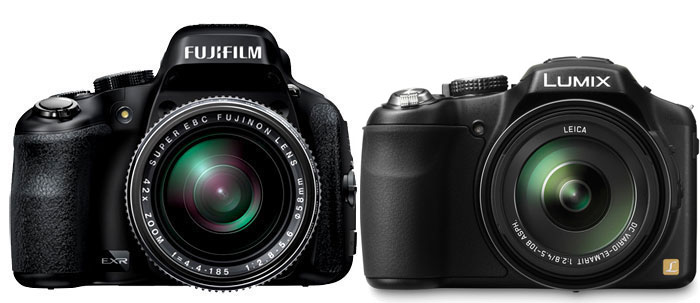 Fuji HS50 vs FZ200, both camera features excellent advance core specification, take a look at the detailed specification comparison review below.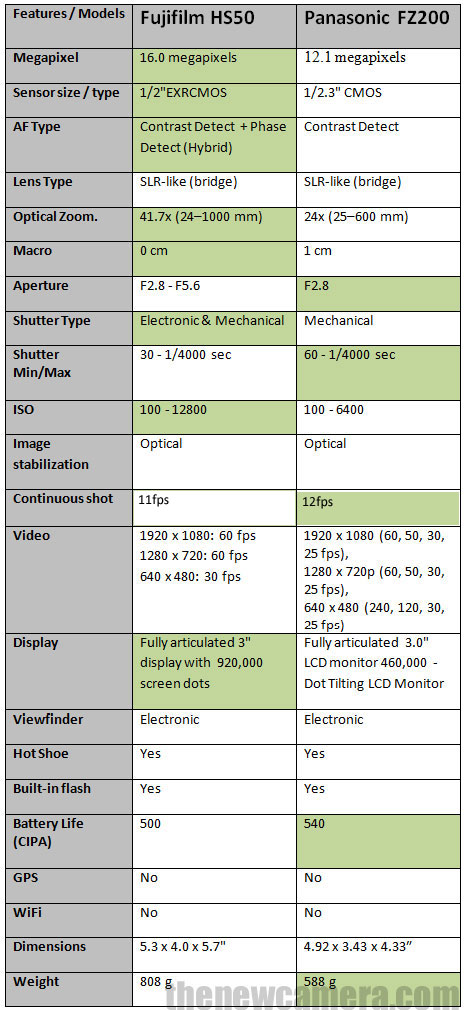 Sensor:
Fujifilm HS50 features more resolution and bit bigger sensor compared to Panasonic FZ200
1. HS50 sensor is bit bigger compared to Fuji FZ200
2. HS50 sensor have Phase AF points in the sensor, so overall AF performance is better, HS50 allows you to use face tracking AF even in video mode.
Better ISO Range – Fujifilm features better ISO range compared to  Panasonic FZ200
AF Type/Speed
The HS50 features Hybrid AF system (Contrast detect + Phase AF system) and the FZ200 features contrast detect AF system only.
The AF Speed of Fuji HS50 is 0.05 sec
The AF speed of Panasonic FZ200 is 0.1 seconds in fastest conditions
Optical Zoom
Fujifilm HS50 features 41.7X  optical Zoom, the Panasonic FZ200 is limited to 24X only.
Shutter
FujiHS50 features Hybrid shutter (Electronic and mechanical), Panasonic FZ200 features mech. shutter with more shutter range.
Video
Both camera full HD movie recording (1080p) at up to 60 frames per second.
Video AF – Fujifilm HS50 features phase detection AF while recording video.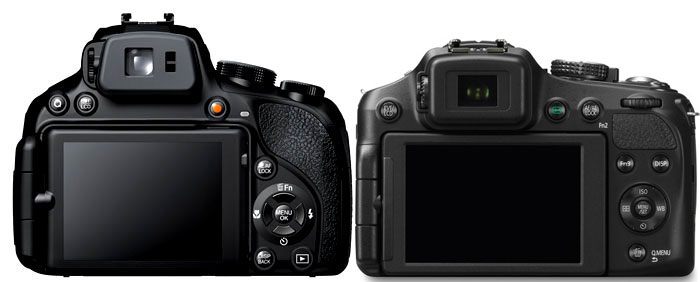 Other features
Fuji HS50 offers Start-up time of 0.5 seconds and Panasonic FZ200 offers start-up time of 0.95 sec
Panasonic FZ200 features bit better Continuous shot mode in full resolution.
Panasonic FZ200 offers bit better battery life
Conclusion

Panasonic FZ200 features fixed F2.8 aperture
Fujifilm HS50 features 41.7X optical Zoom
Fujifilm HS50 more resolution and better ISO range
Fujifilm features fast AF 0.05 sec
Fujifilm HS50 offers Phase AF while recording.

The FZ200 offers fixed aperture during entire zoom range but you also get limited ISO range and slow AF compared to HS50, Overall if you are looking for good zoom camera with excellent core specification –> HS50 is the best option.
Support New Camera Buy Products from Amazon
Buy Fujifilm HS50 from Amazon | Amazon UK