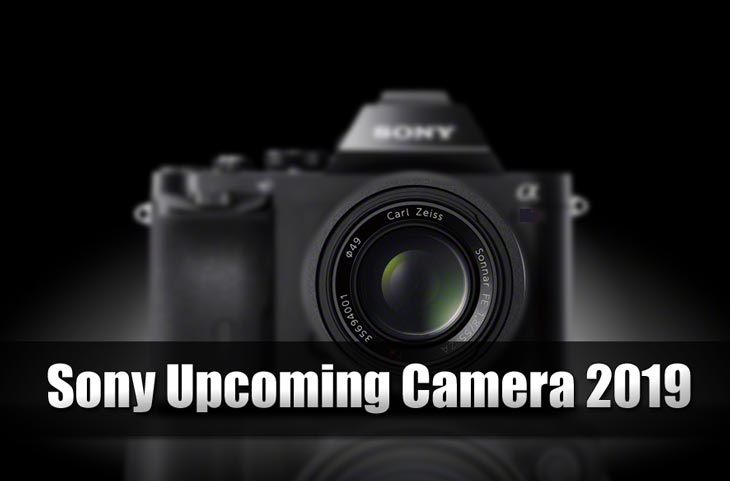 let's talk about the list of upcoming Sony camera in the year of 2019. The most awaited camera is of-course the Sony A7 S III. We have heard a lot about its features in rumor mills, Sony also confirmed via interviews that Camera will have more than what people are expecting. Sony A7S III camera is rumored to arrive at the first or second quarter of 2019. But not only Sony A7 S III, me to have a list of cameras those who are expected to arrive this year.
1. Sony A7S III
Sony A7S III camera is expected to arrive in the 1st or 2nd quarter of 2019. We have a lot of leaked information related to upcoming Sony A7S III camera (check all here). The Upcoming Sony A7S III camera is expected to arrive with 8k or 6k video recording capability. Not only that, we have also got some hints that Sony may use 36 megapixel full frame sensor inside the Sony upcoming A7S III camera (however, Sony uses low res sensor in A7S series camera, so we are waiting for further confirmation). And one more information surprised us that upcoming camera may feature Dual base ISO, for the first time in any Sony Mirrorless camera. It's bit obvious to have improved built-in IS and new Hybrid AI based AF system. Sony A7S III camera is coming with a big jump in core specification that we have seen inside the Sony A7S II camera.
2. Sony A7R IV
Sony A7 IV camera is also expected to arrive in the year of 2019. Now, if we look in past Sony have a good history of announcing the Sony A7R series camera after a year of gap. If Sony follows the same schedule then we will sure have our new Sony A7R IV camera possibly in the month of June or maybe October of 2019. Take a look at the scheduled announcement timelines of Sony A7R Series camera
| | |
| --- | --- |
|  Announcement Timeline |  Camera Names |
| Oct, 2013 | Sony A7R |
| | |
| June, 2015 | Sony A7R II |
| | |
| Oct, 2017 | Sony A7R III |
| | |
| 2019 | Sony A7R IV |
Recently, We have received information that Sony successfully developed a new 60 megapixel full frame sensor. The sensor is also capable to record 8K videos. However at the moment we don't have any concrete details about the Sony A7R IV camera. There are lot of fussy information floating on the web, but none of them look reliable to us. We will update you soon once any solid information about the upcoming camera.
3. Sony A6700
Sony A6700 announcement is also expected in the year of 2019. We have received strong hints in past that Sony will announce their APS-C flagship camera in Q1 / Q2 of 2019. We have also received initial set of leaked specification that suggest the camera will carry 26 MP APS-C CMOS sensor, 12fps of continuous shooting mode and 4K @ 60p with 10 bit output. The sensor based image stabilization system is more improved compared to previous generation of IBIS.
4. Sony A9 II
Sony A9 II announcement is also expected at the end of 2019. Sony A9 II is said to be 1dx Mark III and Nikon D6 killer. The camera will feature 8k video recording capability, and there is big possibility that we may see the 36 megapixel full frame sensor, Improved AI based auto-focusing system. And lot more improvement compared to the existing Sony A9 camera. Sony will sure announce A9 successor at the end of 2019 to flush up the Canon 1DX Mark III and Nikon D6 announcement.
also see – Sony A9 II, A7S III and A7R IV to Feature 8K Video Recording Capability
Help us Directly We are at Patreon
Get Your Products through our affiliates – Amazon | B&H
Follow us on our social pages  FACEBOOK | TWITTER | INSTAGRAM, If you have time –>see more Sony Alpha