One of our readers when asked Sony UK representatives that when the next version of Sony Fullframe A-mount coming, they replied "We have No Fullframe A-Mount Planned" take a look at the screen grab of the chat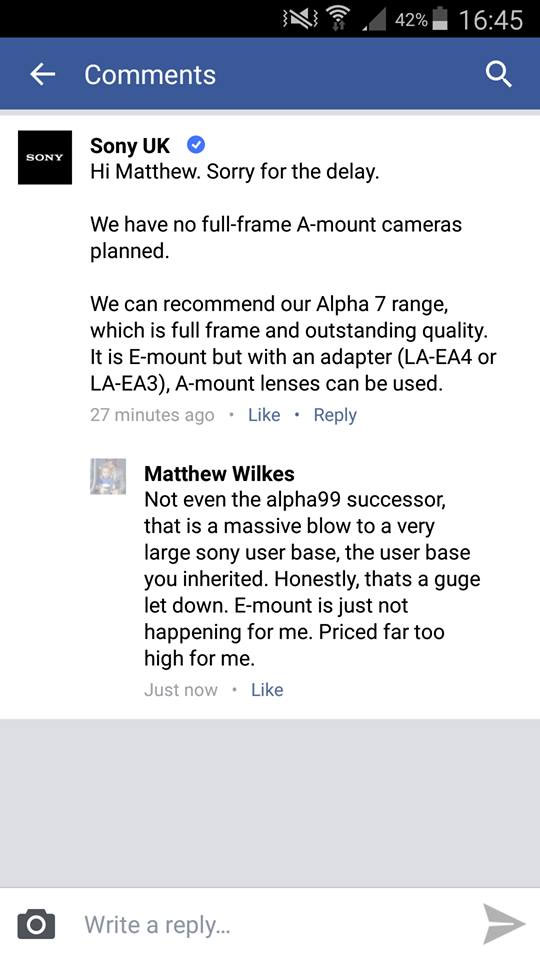 Sony A77 II, may be the last camera built with SLT/A-mount, which was announced in May 2014. After A77 II, Sony brought one after one cameras but these all were mirrorless.
Sony A99 II update is due and users are waiting it for a long time. We do have lots of rumors related to A99 II but no confirmed information from Sony.
Few days ago we have written a post that Sony ignoring it's Fullframe A-Mount camera and not only that in a recent email we have also received Sony is also not putting its attention towards its APS-C line of cameras.
Thanks Matthew for the alert
stay with us (FACEBOOK | TWITTER | GOOGLE+) and we will update you soon as we get any new information / see more Sony Rumor.