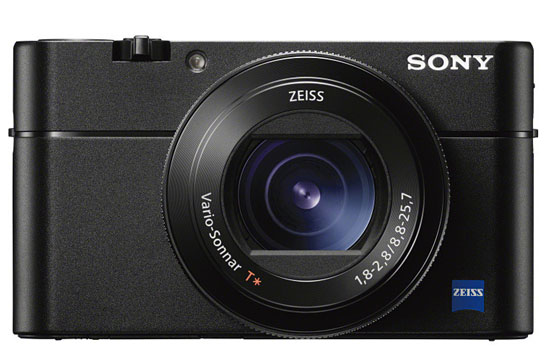 Sony announced a new compact RX100 series camera today in Japan and new compact camera not actually new its a refreshed version of Sony RX100 V camera. The official name of the camera is Sony RX100 M V A literally you can say if Sony RX100 V mark II.
New Features inside Sony RX100 M V A / Sony RX100 V mark II
Sony added a new image processor inside the camera, due to that the overall performance of the camera is improved.
New noise reduction algorithm as well as image decoding algorithm is also being added inside the camera. So, you can get clean images while shooting at higher ISO range.
Buffer is also improved inside the Sony RX100 V mark 2 camera. Earlier the camera was limited to 150 jpegs in continuous burst, but now you can Shoot 230 jpegs in single burst. This is definitely a big improvement inside the Sony RX100 V mark 2 camera.
Sony RX100 V mark II camera also arrived with improved autofocusing performance. The autofocus accuracy the speed and the tracking performance of the compact camera improved.
Lot of improvements have been made inside the Sony RX100 V mark 2 camera. Now you can select the quality of JPEG images while selecting the RAW + JPG shooting mode.
Physical Difference Between the Two
Literally both new and old models are almost same. But yes there is a minor difference between the two camera, In the newer version of the camera My Photo style logo has been removed as you can see in the image below. Rest all physical design and buttons placements remains exactly same.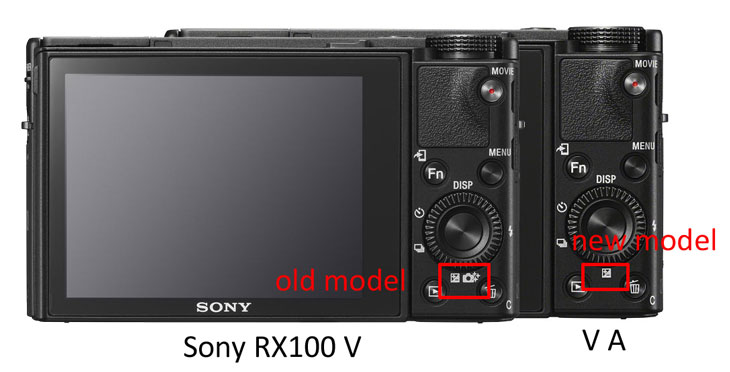 At the moment we don't know when Sony will going to release this camera model in rest of the world. We will going to update you very soon as we get any new information related to the upcoming cameras.
Also see – Sony FE 400mm F2.8 GM OSS Lens Announced | Sony 31 MP APS-C IMX342LQA Sensor Details Leaked
stay with us (FACEBOOK | TWITTER | GOOGLE+) If you have time –>see more Sony Alpha Rumor.