See list of recommended lenses for your Canon 600D DSLR
Best Lens for everyday photography
Canon EF-S 15-85mm f/3.5-5.6 IS USM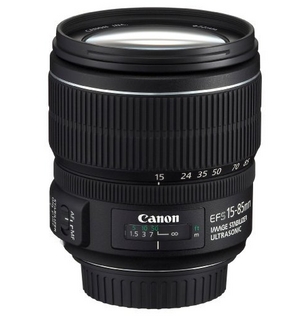 With L lens qualities including three aspherical elements and one UD glass element the canon EF-S 15-85mm gives you stunning image quality all the time,  ideal multipurpose wide-angle zoom lens for the photographer shooting a wedding or vacation.
With a focal length range equivalent to 24-136mm in 35mm format, image stabilization and high-precision optics, the EF-S 15-85mm f/3.5-5.6 IS USM offers stellar performance from wide-angle through to telephoto.
---
Portrait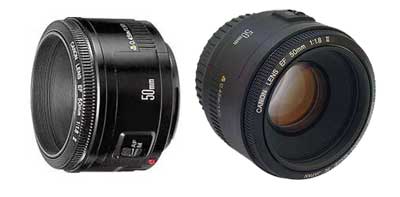 The Best Canon Portrait Lens – Canon EF 50mm f/1.8II
The Canon EF 50mm f/1.8 II Lens is about as cheap as you can get a lens for – and its quality is very sharp, Very good for low-light and portrait shooting. –  lightest lens Canon makes.
---
Macro

Canon EF-S 60mm f/2.8 Macro USM Lens is a very nice lens, the EF-S 60mm f/2.8 Macro USM offers true macro performance in the EF-S lens series. Having an effective focal length of approximately 96mm in 35mm format, it produces breathtaking close-up results.
---
Zoom Lens



Canon EF-S 55-250mm f/4-5.6 IS – The compact and affordable EF-S 55-250mm f/4-5.6 IS offers a good telephoto performance. Center of the lens performance is best, the lens performance degrades a bit at the wide-end and long-end. The AF is slow but focus accuracy is not a problem.
---
Recommended Zoom Lens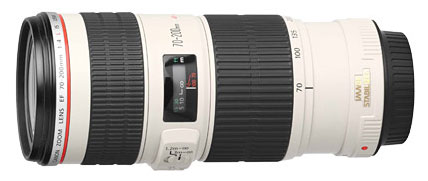 Canon EF 70-200mm f/4.0 L IS USM Lens – Affordable canon L lens with excellent image and build quality
Canon EF 70-200mm f/4L IS USM lens offers the highest possible optical quality with no change in aperture over the full focal range of the lens. This allows photographers to set exposure at the widest aperture and zoom all the way through to 200mm without having to decrease shutter speed.
Images from the Canon EF 70-200mm f/4.0 L IS USM Lens are sharp and have great color and bokeh, and constant f/4 aperture at all focal length ranges.  The L-series lens offers an Image Stabilizer that provides up to four stops of shake correction–a first for Canon IS lenses.
Recommended price of this lens is is
Canon EF 70-200mm f/4.0 L IS USM Lens. The cost is $2,200.00 Price: $1,274.00 at Amazon
---
Support New Camera Buy Canon Lenses, Buy Music CD or Digital Camera at amazon it helps this site, and you do not pay anything extra, it is just a way to help support this site.