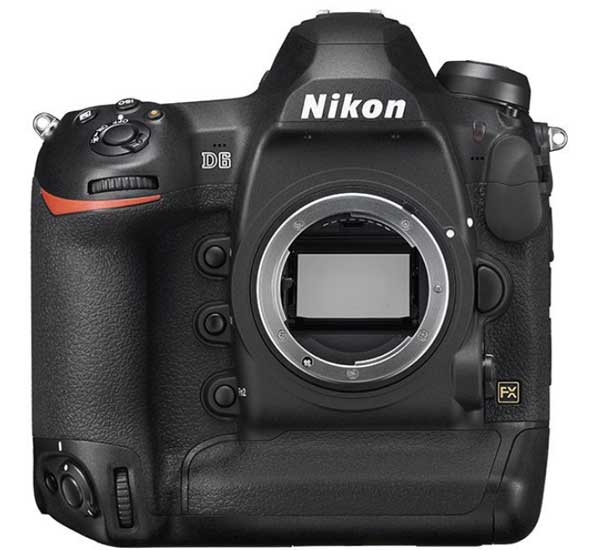 Before the announcement of Nikon D6 DSLR camera, Nikon Rumor Mill said that Nikon D6 do have IBIS and it will arrive with it. But, at the time of announcement everyone was surprised that why Nikon D6 doesn't have IBIS.  SO, here is your answer coming from
Vice President of Nikon Europe take on absense of IBIS inside Nikon D6

The main target users of the D6 are sports, wildlife and press photographers, who use the Optical viewfinder in most cases. Generally, image sensor stabilization leads to a gap between the optical viewfinder and the image sensor. This gap becomes more noticeable when telephoto lenses are used. With this in mind, we believed that image sensor stabilization was not a requirement for the D6 and decided not to implement it.
In short Nikon Says: We were not able to add IBIS inside Nikon D6. BTW, Pentax K1 DSLR [Wiki | B&H] was announced back Feb 2016, and it was first Fullframe Sensor DSLR to have 5 axis IBIS inside. Nikon at least can do reverse engineering with that model ?
Q. Maybe if your intention was only to do an evolutionary upgrade, naming the camera D5S would have made more sense (just like you have done in the past) and not bring in so much fire?
A. We only make a major model number update when the performance has greatly improved. The D6 has the best AF system among Nikon cameras. Furthermore, the image processing engine and operability have been updated and new connectivity functions like Wi-Fi and GPS have been newly added. Considering the many updates, we decided to name this camera the D6. The D6 has a high reputation especially among sports, wildlife, and press photographers because of its improved speed and AF precision powered by the new AF system.
We will be updating you with more details soon.
Follow us on our social pages  FACEBOOK | TWITTER | INSTAGRAM to get live news + Nikon Rumors 24X7