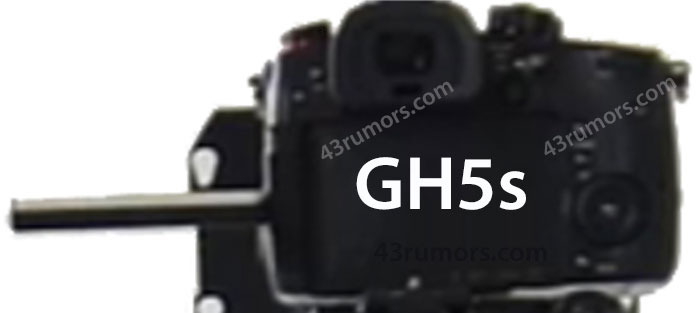 First leaked images of the Panasonic GH5s camera surfaced over the web. We are taking GH5s name (S – sensitivity), however the name of the camera isn't confirmed yet. The upcoming camera is dedicated for low-light shooting and will have a low resolution sensor. (A7S II Competitor ?)
The image of leaked camera look similar to Panasonic GH5 ( From rear side ). The announcement time of the camera is rumored to be sometime in December 15, 2017. We are one of the first website who told you.
The camera may features a 10MP Low light 4/3 sensor made by Sony. One of the most important feature about the sensor, it can record  4K at 120 frame/s. So, now it all up to Panasonic how they can use the sensor and how much processing power does the new gen of Venus Engine Image Processor have.
Follow us on Facebook for Lighting fast news and rumors
STAY WITH US ON FACEBOOK | TWITTER | GOOGLE+ to get live news + rumors 24X7+