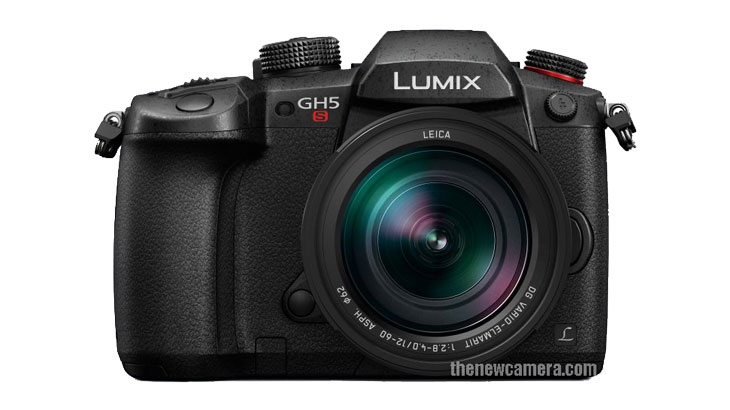 thenewcamera exclusive – Panasonic announced one of the most  best consumer mirrorless video dedicated camera of all time
why we are talking about it is one of the best camera in the beginning since the camera features 4K video recording at 60 frames per second.  Not only that  GH5S is capable of internal 4:2:2 10-bit recording, And now with Panasonic GH5s you get pre installed V-Log.
let's talk about the core specification of the camera,  Panasonic GH5 features a 10.2 megapixel sensor with maximum ISO range upto 51200.  which was limited to 25600 GH5.
 Introduction of Dual native ISO Technology
Panasonic has introduced Dual native ISO tech with the GH5s camera,  And At the moment we don't have much details about the technology but we will going to bring you more details as we will going to have. The tech is used to cut the background noise captured during high ISO mode in still and video.
Cinema 4K at 60 frames per second
Panasonic GH 5S camera can record cinema 4K (4096 x 2160) at 60 frames per second , Cinema 4K a slightly higher resolution than the 4K standard one. 3840 by 2160 (or 256 pixels narrower than Cinema 4K).
No time limit
Panasonic CS5 as you can record 4K movies without any time limit its your storage runs out.
4K HDR video with hybrid log Gamma support
Panasonic GS 5S is capable to record 4K HDR videos with HLG (Hybrid log  Gama) mode in photo style.
 Improved autofocusing
Despite of the 225 area auto focusing points remains same but Panasonic does improve the auto focusing system of the GH5s camera.
With the improvement in the low light sensitivity,  autofocus performance of  Panasonic GH5S camera is also improved. This camera can do autofocus in – 5EV environment where as the Panasonic GH5 was limited to -4EV.
Time code in/out also introduce which missing in the GH5 camera.
We will bring more update for sure.
The Panasonic Lumix GH5S will be available from the end of January priced at  £2,199/$2,499 (body only)
Get Panasonic GH5s from B&H Store
FOLLOW US FOR LIVE UPDATES  on FACEBOOK | TWITTER | GOOGLE+ to get live news + rumors 24X7