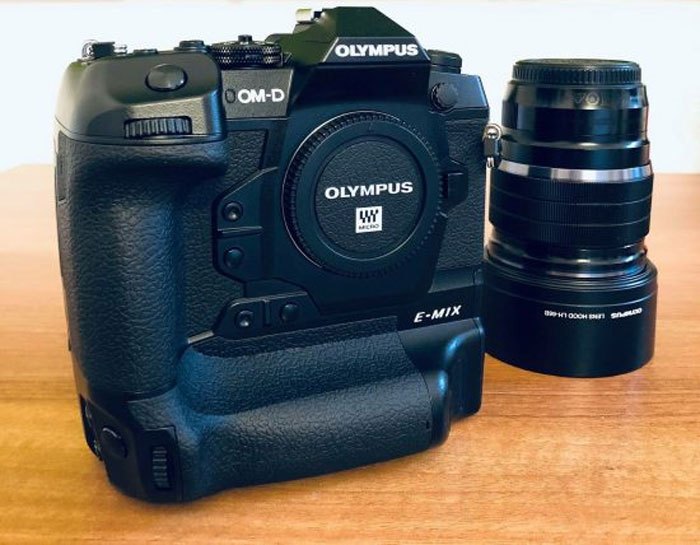 Finally the official specification of the Olympus E-M1X camera is now available . In the full set of a specification you can see the camera features of 20 megapixel micro four third sensor as we have told you before anyone.
one of the most important thing is the camera features images stabilization of 27.5 stops, and with that respect you can also capture handheld 50 megapixel high resolution shots and when you are using tripod you can produce 80 megapixels high resolution images. And as we have also told you earlier the camera to have auto intelligent autofocus system inside it. And the camera is coming with OM-log 400, for more details take a look at the specs below
Olympus E-M1X Full Specification
Effective Resolution 20.4 megapixels
Continuous Shooting Speed 18 fps
50 MP Handheld High Res shot functionality. Building on the HiRes innovation on the E-M1 MK II where a tripod was required, the E-M1X can now take a 50mp HiRes shot handheld. Using a tripod it can now produce 80mp images.
World's best Image stabilization: In combination with a M.Zuiko IS PRO lens, this technology enables the 5-axis sync IS to compensate for approx. 7.5 shutter speed steps.
Totally new AF system with various AF target modes and settings and intelligent subject tracking.
With locked AF, the E-M1X features high-speed sequential shooting at a maximum of 60 fps to capture split-second moments that the human eye cannot see. With AF/AE tracking, a maximum of 18 fps may be reached.
Key OM-D Movie video capabilities: 4K and C4K, OM-Log400, Different levels of IS, 120 fps high-speed shooting in Full HD
Anti-flicker shooting capabilities
Integrated field sensors to add detailed metadata to pictures and video
Live ND feature for slow shutter effects without an external filter.
Dust, splash, & freezeproof. Weatherproofing maintained even when connecting microphone, earphone or remote control cable
Integrated field sensors to add detailed metadata to pictures and video
Two UHS-II SD card slots for high-speed responsiveness
Two batteries in innovative cartridge system and USB charging capabilities
The sensor dust reduction system now features an improved Super Sonic Wave Filter (SSWF) with a special coating which vibrates 30,000 times per second further reducing the possibility of dust or dirt ruining photos and equipment by factor 10
Capture up to 2,580 images before having to recharge. Featuring USB Power Delivery (USB-PD) from up to 100 W power sources, both batteries in the camera body can be fully charged in approximately two hours
A new Wi-Fi capture allows tethered shooting without a cable and makes it possible to transfer images wirelessly to a computer with the Olympus
Weight 997g
Body (WxHxD) 144.4 x 146.8 x 75.4mm
Prices:
Olympus E-M1X body ¥365,040 / £2,799
Olympus FL-700WR: ¥38,880
Olympus Flash Commander FC-WR: ¥34,560
Olympus Flash Receiver FR-WR: ¥23,760
I just before this post we have told you the camera will have its price somewhere around $3000 and yeah it is true. and the camera will arrive in your hands if you preorder at the time of announcement in the month of April 2019.
Follow Olympus E-M1X Page at Facebook
Follow us on our social pages  FACEBOOK | TWITTER | INSTAGRAM to get live news + Olympus Rumors 24X7