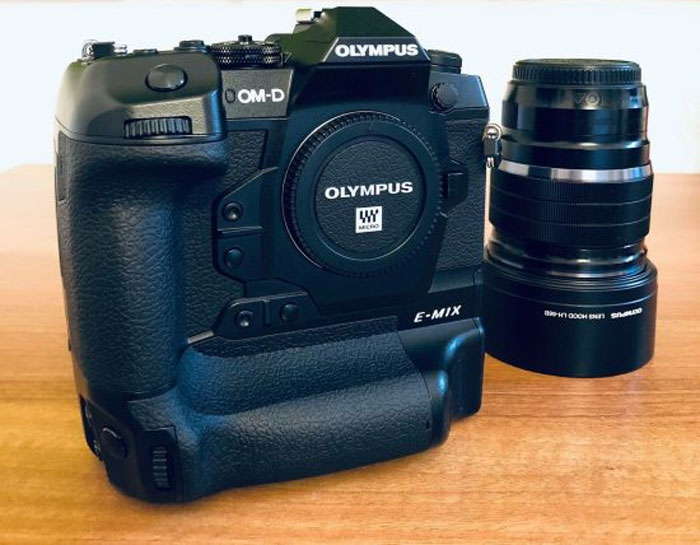 Finally we are getting confirmations from rumor mill that Olympus E-M1X Camera is coming on January 20, 2019 if everything goes on schedule. Literally, only formal announcement is left since we already have full set of Olympus E-M1X Specification, leaked images. And not only that,  Olympus already given the E-M1X camera to pro shooters / youtubers for creating reviews prior to official announcement.
Olympus E-M1X Rumored Specification
Name: E-M1X OMD camera
Sensor: 20MP (not global shutter)
Frame rate: 18fps
7.5+ EV stabilization
2x the processing speed of the E-m1II
Autofocus: Adaptive and expandable focal points.
High Res: Can shoot handheld High Resolution images (around 80MP) at 1/60s
Photography focus: Sports and Wildlife shooters
Same batteries as E-M1 Mk II
Live electronic ND filter
Larger EVF
Price: Close to $3,000
Body Size: 144.37 x 146.765 x 75.345mm (body with a built in vertical grip)
Launch: January 2019 along "2 tele zooms, 1 wide angle zoom. speedlight. zuiko binoculars"
Availability: February
We will update you soon as we get latest information.
Follow Olympus E-M1X Page at Facebook
.Follow us on our social pages  FACEBOOK | TWITTER | INSTAGRAM to get live news + Olympus Rumors 24X7