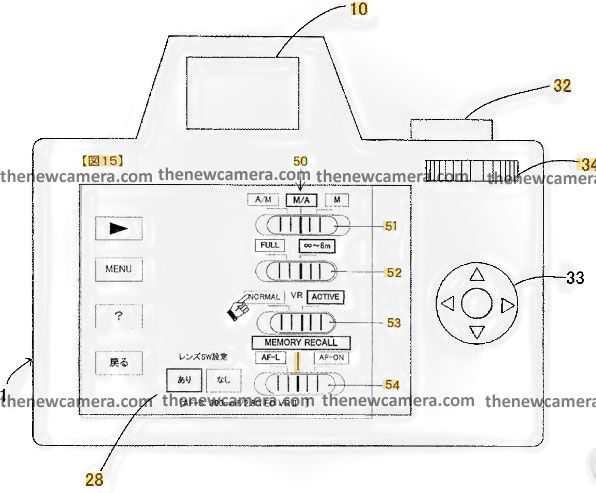 Nikon is working to improve lens based user interlace in camera with a dedicated Lens Menus options which will include all the lens related settings / options in a single menu page.
Patent Details
The present invention relates to an imaging device.

In interchangeable cameras such as single-lens reflex digital cameras, it is necessary to make settings related to the attached lens on the camera side, but depending on the type of interchangeable lens (for example, whether or not it has an aperture ring) The setting items are different, so when changing to a different type of lens, the setting must be changed each time. Patent Document 1 describes a camera in which a lens can be replaced, in which the presence or absence of a diaphragm ring mounted on an interchangeable lens is determined by the camera, and the operation menu of the camera body is optimized according to the presence or absence of the diaphragm ring. .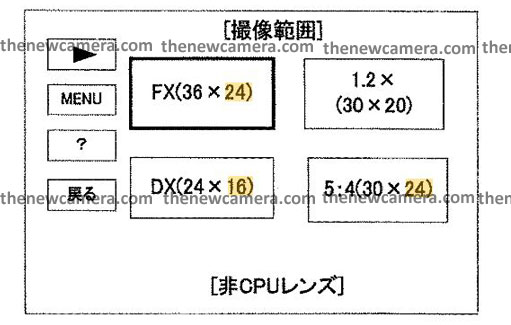 The lens menu will guide you the type of lens you are using and  if you are using a FX lens in DX format camera you will get all the details how much Magnification ratio you will be getting while using FX lens in DX Camera. And if you are mounting FX Lens in DX camera then you will get all details about crop factor and resolution loss.
This patent also indicate Nikon may minimize the presence of physicals button on the lens surface. Having less function button on lens will reduce the cost and will also improve the durability of the lens.
We will update you soon as we get any new information.
Follow us on our social pages  FACEBOOK | TWITTER | INSTAGRAM to get live news +  Nikon Rumors 24X7