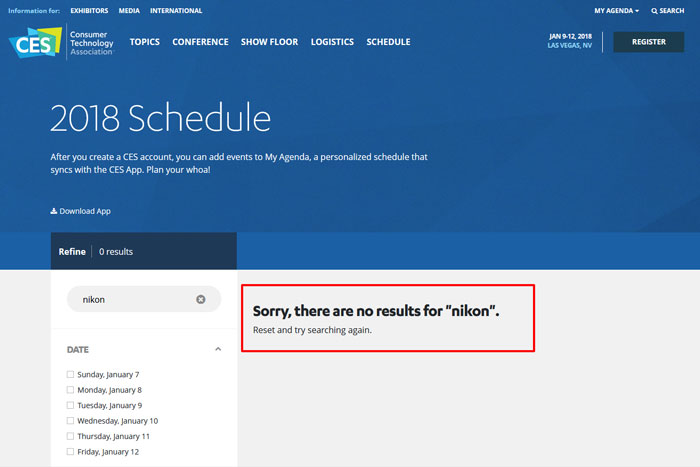 Nikon isn't attending the CES event (you can also check here). That directly means Nikon will not going to announce the Nikon D5s anytime soon.
If you look at past, Nikon was using the CES platform to announce flagship cameras.
Still, we have a week left so there is a possibility that we may see Nikon during the event.
Nikon do have a lot announcement left for 2018, take look at – Nikon upcoming upcoming camera 2018.
Stay with us on FACEBOOK | TWITTER | GOOGLE+ to get live news + Nikon rumors 24X7