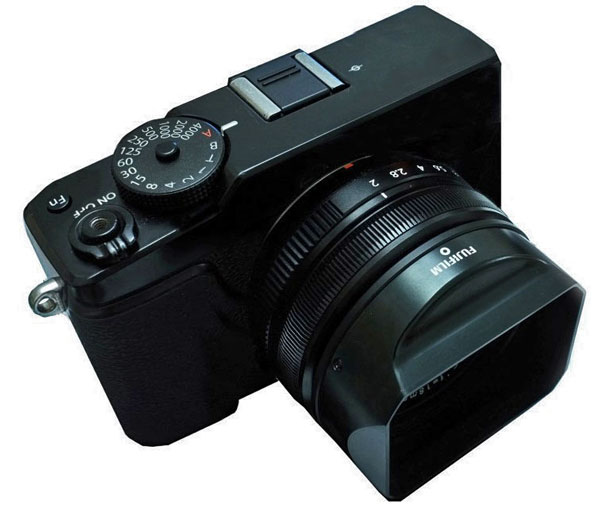 Fujifilm X-Trans sensors and innovative camera design created a new sensation in the digital camera world, but after the announcement of X-T1 we haven't seen any innovative product yet….  take a look at the chart below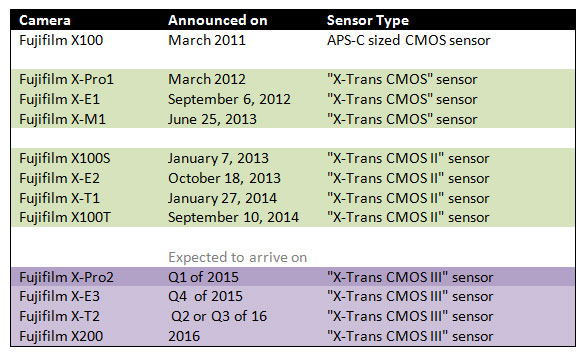 As you can see from the chart that the 1st generation X-Trans used on X-Pro1, X-E1, X-M1 and the second generation of X-Trans II sensors are used in X100S, X-E2, X-T1, and X100T.
As you can see from 2012 to 2014 Fuji only introduced two type of X-Trans CMOS sensor (I & II), the first generation of X-Trans  CMOS sensor life was only 1 year and after that Fuji introduced X-Trans II sensor and it's almost two years passed and we haven't seen any sign of X-Trans III sensor yet. The update of models like X-E2 and X-Pro 1 is overdue and Fuji users are waiting and waiting.
Due to the lack of new sensor technology (and a bit frustration) Finally Fuji did a little experiment, they announced a new X100T model having the same sensor as of it's predecessor (X100S) by having negligible difference in core specification, you can also see the comparison here, as a result the X100T sales report was not satisfactory and finally Fuji decided to not to repeat the same mistake again.
Finally if we look at rumors Fuji is expected to announce a new X-Pro 2 camera along with new generation of X-Trans III sensor in Q1 of 2015..what I see is now Fuji need to work fast to introduce 3rd generation of X-Trans sensor in the market to restore his users and gain market share.
+ Also see – As we all know that Fujiflim is also working on organic sensor but it is still on development stage and not ready for use (see the news here),
STAY WITH ON FACEBOOK | TWITTER | GOOGLE+ to get live news + Fuji rumors 24X7