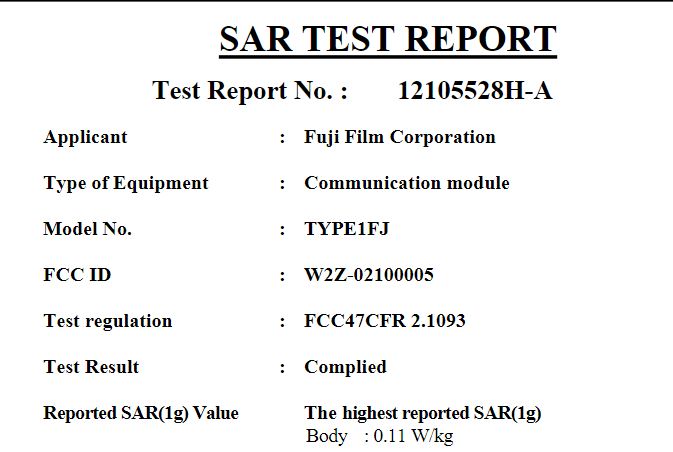 Fujifilm registered and new camera at wireless registration agencies. The model code of the camera is FF 180001, from the model code it is not very clear which camera is actually coming.
Take a look at the registered details of the camera surfaced from Indonesian wireless registration agency
Communication module: TYPE 1 FJ
FCCID: W2Z-02100005
Host system: FF 180001
FCC material publication date: April 9, 2018
FCCID and radio parts are the same as X-A5
But according to nokoshita website the wireless part of that particular model is similar to Fuji XA5 camera. It clearly indicates the upcoming camera belongs to entry level category.
This year we have two entry level camera coming,
Fuji X-80 (compact camera)
Fuji X-T100 Camera (Entry level Mirrorless)
So, we are expecting the model code FF 180001 may be of X-80 or X-T100 camera. We will update you soon as we get any new information related to FF 180001 camera.
Translated from Japanese
The communication module installed in Fujifilm's unreleased camera passed overseas certification agencies. Since it is a different radio part from X – E 3 and X – H1, it is made by Zakuti just like X – A 5.
The distance information to the antenna does not include a protruding part such as a penta part so much, so it will not be very helpful, but the width that will have less unevenness seems to be around 121 mm.
---
Let's take a look about the possibilities which camera may arrive under the model code FF 180001
1. Fuji T100 and Fuji X80 Coming This Year
In the list of Fuji upcoming cameras of 2018 we have already told you that Fuji will going to announce Fuji X70 successor, the Fuji X80 camera in the year of 2018. And not only that, Fuji is also expected to announce Fuji T100 camera, and entry level camera of XT series.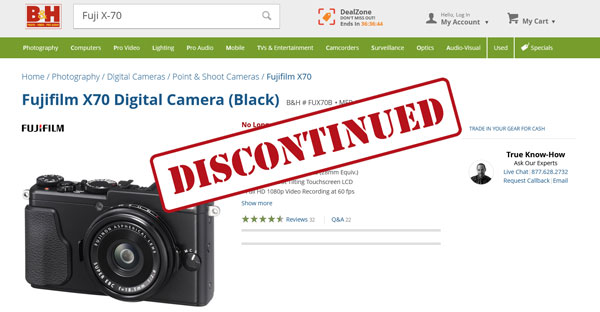 2. Fuji X-70 is already discontinued
Fuji x70 is already discontinued at B&H Store / Amazon.  The camera was one of the most popular pro compact camera with 16 megapixel APS-C X-Trans sensor inside with fixed 18.5 MM lens. The X-70 was also a very capable video recording camera, and able to full HD videos at 60 frames per second, high ISO range upto 51200 and 8 frames per second continuous shooting speed, backed up by 77 point auto focusing system. Being said that, In the next section we will discuss what we can expect from the Fuji X70 successor,
3. Our Expectation with Fuji X80 Camera
So, we do expect the upcoming Fuji X80 camera will going to carry a 24 megapixel X Trance III CMOS sensor inside, same sensor as find inside the Fuji X-T2 camera Or the X100F camera. Auto focusing system will be upgraded to 91-Point AF with 49 Phase-Detect Points. Same as of the Fuji X100F Camera. We don't expect introduction of the 4K Mode inside Fuji x70 successor. These are the set  of logical expectation associated with the Fuji X70 successor.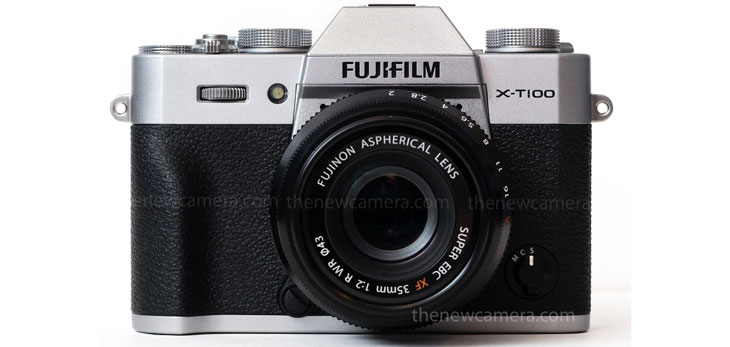 4. Now let's talk about the #2 possibility – The Fuji T100 camera.
Fuji XT100 is nothing but a extension of the existing XT series of camera. According to latest rumors we are getting from past few months, Fuji T100 is arriving as a entry level camera sitting below the Fuji X T10 / T20 camera series. So, after the announcement of XT100 camera, Fuji will have 3 different variant of XT series camera as mentioned below
Fujifilm DSLR Style series:
Fujifilm X-T100 line (24 MP Bayer) – Entry Level
Fujfilm X-T10/20 line (X-Trans) – Mid Range
Fuilm X-T2 / X-T2S line (X-Trans) – High – end
We don't have much details about the upcoming Fuji XT-100 camera but based on information we are getting, the upcoming camera will have a EVF (viewfinder) as well as same sensor as we have already seen inside the Fuji XA-5 camera. The camera will going to remain limited full HD recording mode. We don't have any details about the AF system of the camera
Also see – Fuji X-T3 Coming With 26MP Stacked Sensor [Rumor]
We will update you soon as we get any new information
STAY WITH ON FACEBOOK | TWITTER | GOOGLE+ to get live news + Fuji rumors 24X7