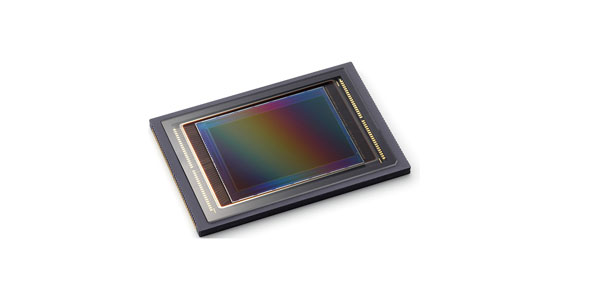 New Camera Exclusive: Yes, Finally Canon is working on its own BSI CMOS sensor, you must know that Sony A7 R2, Sony RX1R2 and Sony A9 are the only 3 full frame cameras in the world that uses a FF BSI CMOS stacked sensor.
According to  reports, Nikon D850 BSI CMOS sensor was developed by Sony and designed by Nikon itself.
Canon and doesn't make its own BSI CMOS sensor. According to a report published in business wire(2016) Canon is the fourth largest vendor in CMOS sensor market with 7% of total share, Sony is leading the industry and covering more than 27% of total market share.
One of the biggest problem is Canon doesn't make its own BSI CMOS sensors, (backside illuminated sensor) Sony and Omni Vision are the two leading sensor makers who are making BSI CMOS sensors for smartphones and cameras, Samsung is also has its own version of BSI CMOS sensor as well as a ISO cell sensors used inside flaship is a Smartphone and other smart devices.
Canon Patent BSI CMOS Sensor
Canon is working on its own version of BSI CMOS sensor. That clearly indicates that we will soon see new versions of DPAF BSI CMOS AF sensors soon. Take a look at the translated version of Patent documents
Patent Details
Patent Pub Date: 2017-06-15
Bibliographic data: US2017170230
Patent no: US201715442940 20170227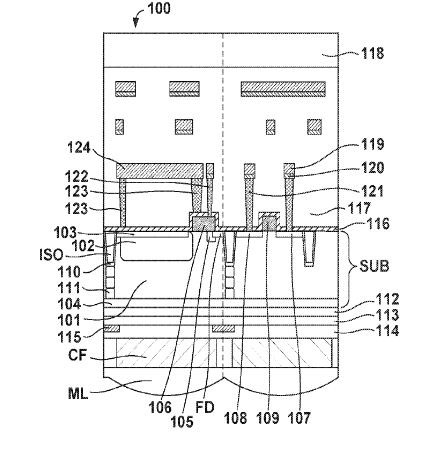 Take a look at the translated text below
A back-side illumination image capturing apparatus includes a semiconductor substrate having a first surface for receiving incident light and a second surface located on the opposite side as the first surface, and including a photoelectric conversion portion, and a gate electrode disposed above the second surface. The apparatus further includes a first insulating layer disposed above the second surface of the semiconductor substrate, an interlayer insulation film disposed on the first insulating layer, a contact plug connected to the gate electrode, and a light-cutting portion for cutting light, of the incident light, that has passed through the photoelectric conversion portion. The light-cutting portion passes through at least part of the interlayer insulation film. The first insulating layer is located between the light-cutting portion and the semiconductor substrate.
See additional images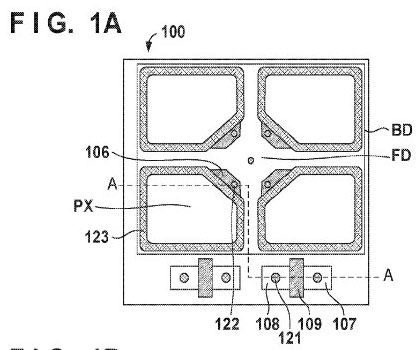 We are the world first website to bring this news to you.
This not the first time – We have also published Canon BSI CMOS patent January 23rd, 2012
Nikon isn't too far, they are also working on BSI CMOS Sensor, having similar AF system as of Canon. See here