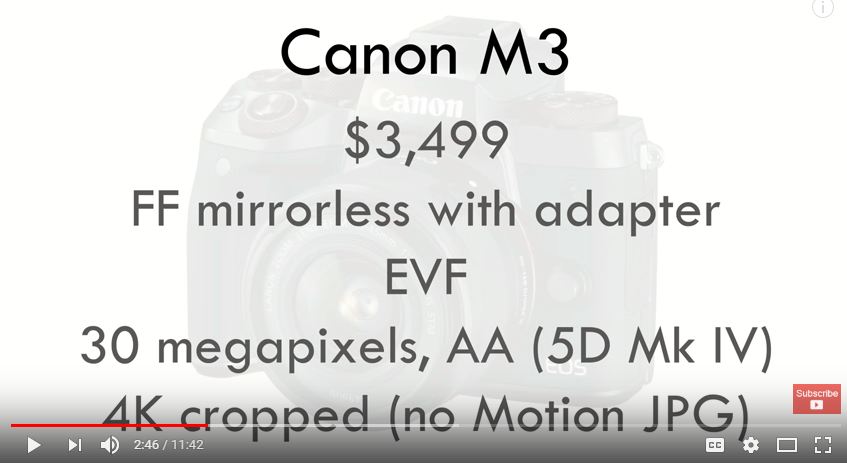 Well its not a rumor, its a prediction by Veteran photographer / Youtuber Tony Northup. He also did perfect predicitons in the past and so this time we Can't ignore him.
According to him Canon will announce a Fullframe Mirrorless camera by having name M3 with same sensor as of Canon EOS 5D Mark IV camera and 4K (cropped as canon usually do).
At first Canon will announce 3 to 4 lenses for its FF Mirrorless camera along with a adapter for Canon DSLR lenses. The price of the upcoming camera is rumored to be somewhere around $3.4K.
We will update you soon as we get any new info, Stay with us on FACEBOOK | TWITTER | GOOGLE+ to get live news + Canon rumors 24X7
source
Also see – Canon 7D Mark III Coming in Summer 2018