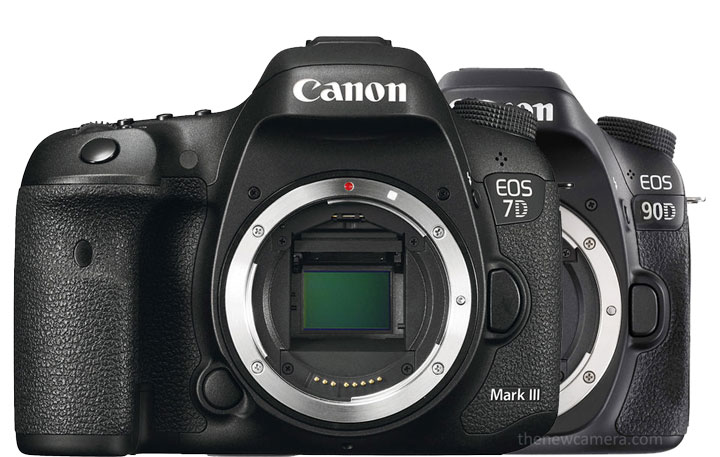 According to latest rumors Canon 7D Mark III camera is likely to arise sometime Summer of 2018. One of the biggest drawback of the existing 7D mark 2 camera (September 15, 2014) was,  the limitation of Video recording in Full HD mode.  IF you look around the competition all the Major competitors / flagship APS-C sensor based Mirrorless camera does record 4K video.
So, we do expect canon will desperately release  APS-C flagship camera  by having a 4K recording option in 2018 and a bit of advance core specs that matches the current competition.
Core specs of the camera isn't available yet but we do expect  Canon will include
Rumored Core Specification  of Canon 7D Mark III Camera
New sensor around 28MP
4K video
C-Log
More dynamic range than 7D2
Better ISO performance than 7D2
Tilt-able display with touch interface
New generation of Dual Pixel AF
More video oriented than 7D2
Higher feature set compared to 7D2
Same introductory price as 7D2
We can't configure what actually coming since nothing is clear in the core specification of the upcoming camera.
Do take this rumor with big grains of salt
We will update you soon as we get any new information.
Follow Canon 7D Mark III Page on Facebook | Canon Group on Facebook
Subscribe to FACEBOOK | TWITTER | GOOGLE+ to get live news + Canon rumors 24X7
Canon 7D Mark II Amazon Deals
1. Canon 7D Mark II BODY + More @ $1549 – Bundle Includes SanDisk 64GB Ultra Class 10 SDHC UHS-I Memory Card, Wireless remote, Spare LP-E6 Battery, High speed memory card reader, Hand Grip Strap, Professional Monopod
Backpack Camera Case, TTL Flash with 18mm-180mm Zoom Function, Red Eye Reduction, Professional 50″ tripod, AC/DC Charger, Power Battery Grip.
2. Canon EOS 7D Mark II DSLR ($1499) Camera + Kit Includes, 2Pcs 32GB Commander MemoryCard + Battery Grip + Extra Battery + Backpack Case + Grip Strap + Air Blower + Cleaning Kit