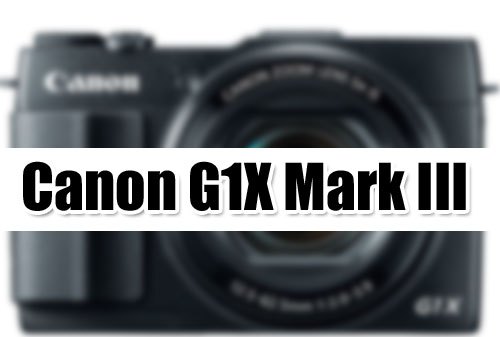 We are getting a lot of question by users – Should they buy Canon G1X Mark II or wait for Canon G1X Mark III ? Well as we all know that Canon updates its compacts camera in every one or two years. So we can expect a new camera soon since the update of G1X Mk 2 is overdue.
Canon G1X Mark II was announced on Feb, 12th 2014. The age of the current camera is approx 2 years, 6 months. But, if we look at the Canon G1X product life cycle it was only 2 year and 1 month. It directly means Canon G1X Mark III announcement is inevitable.
We have received some information in past, but it's a very long gap and we haven't got any rock solid information related to G1X Mk3 from our sources or other rumor mills.
We expect Canon will announce Canon G1X Mark III camera in Photokina event or in the first quarter of 2017. Canon also working on APS-C sensor based compact camera and we may see few big surprises in near future.
STAY WITH ON FACEBOOK | TWITTER | GOOGLE+ to get live news + See all Canon Rumors 24X7+