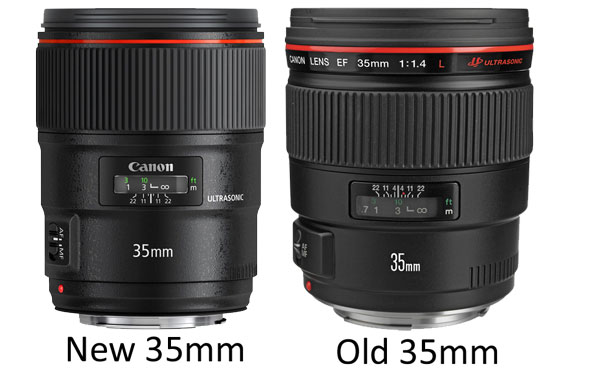 We are comparing here the newly announced and the old Canon 35mm lens, starting from the design part we can clearly see that there are minor changes in the design of both the lens, the lens grip becomes bit more broad which is really good and will help you while you are using Manual focus..
Inside the lens there are some big changes, the older lens was composed of 11 lens elements in 9 groups on the other hand the newly announced lens is made up of 14 lens elements in 11 groups.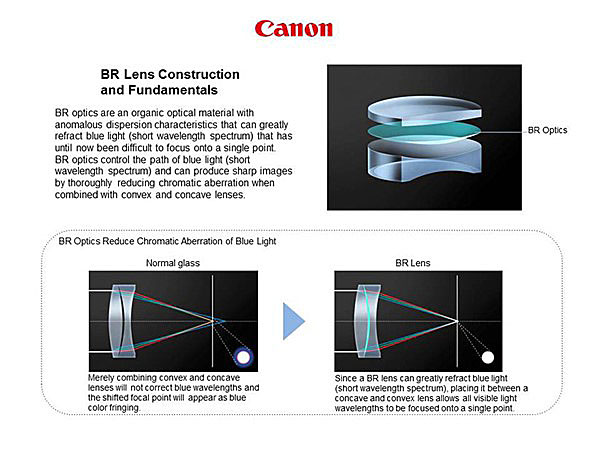 Introduction of Canon's proprietary Blue Spectrum Refractive Optics (BR Optics) incorporate a new organic optical material that combats fringing in the image very effectively.
The minimum focusing distance of the lens is improved by 2cm compared to its predecessor and Canon added 1 more Diaphragm Blades to make the bokeh look more natural to eyes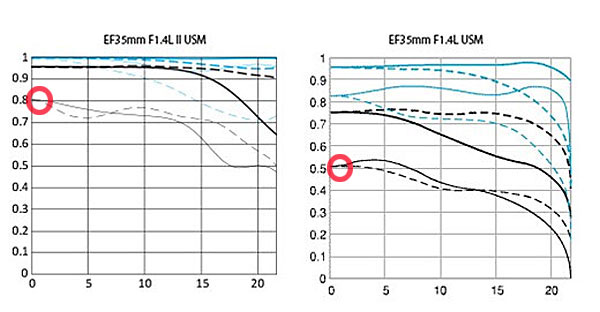 As we can clearly see the sharpness/ resolving power of the lens improved dramatically from 0.5 to 0.8, Lens showing excellent color and contrast output even at MAX aperture.
Finally the Canon also claims the recently announced 35mm F1.4 II lens if more durable than its predecessor, with dust and water-resistant construction.