Let's talk about Canon DSLR image stabilization, In past interviews Canon canon representatives told us that they do have the capability to add IS inside FF Mirrorless camera but due to cost and size issue they were not able to add it to EOS R.  Now, we have the patents and in upcoming 1DX Mark III camera. I do hope and expect the DSLR maker engineers won't have to face the size and price issue as they have in  their FF Mirrorless camera. If they have the tech.. they will sure going to implement it on the upcoming Canon 1DX Mark III camera.
Now let's have a look at the patent details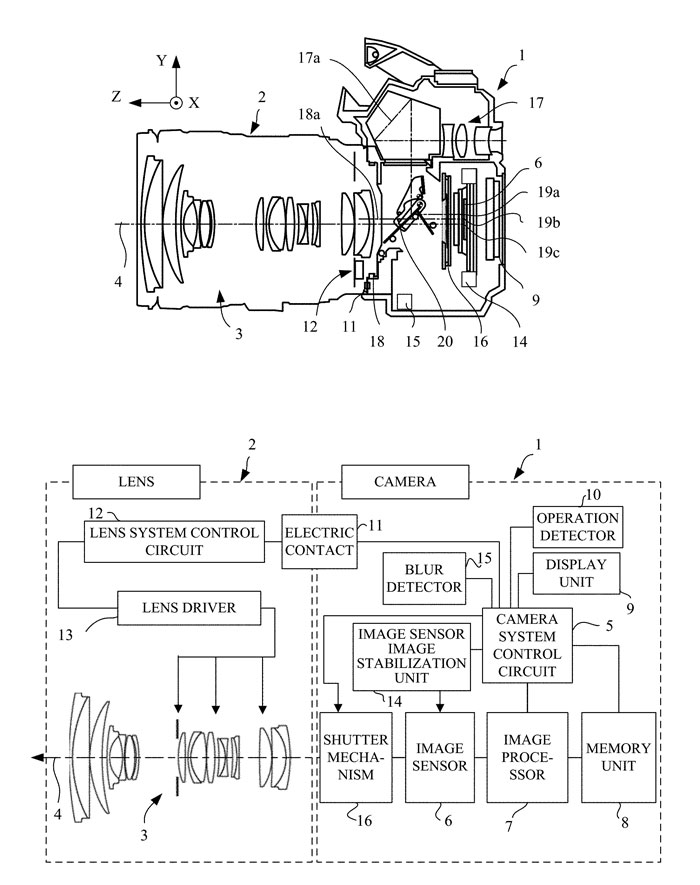 From the patents

An imaging apparatus comprising:
an image sensor configured to capture an object image formed through an imaging optical system;
an image stabilization unit configured to move the image sensor on a plane orthogonal to an optical axis in the imaging optical system; and
a controller configured to control a movement by the image stabilization unit, and to determine a moving center in the image stabilization unit based on information on the imaging optical system in an electronic preview mode used to observe an image signal about the object image based on an output from the image sensor.
Follow us for LIVE Updates
Get LIVE RUMORS –> FACEBOOK | TWITTER |  INSTAGRAM to to get live news + Canon rumors 24X7