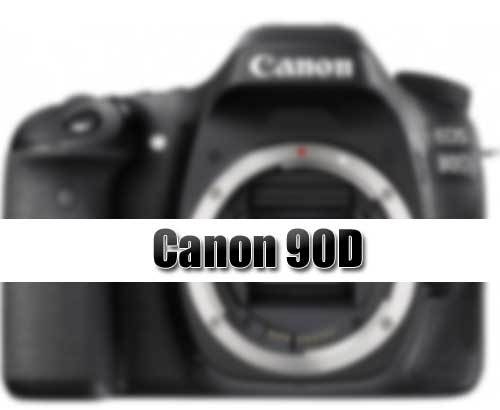 Is Canon 90D is allowed to record 4K? ,Why I used the word "allowed", since we all know Canon from a while. As you know that Canon 5D Mark II was the first canon camera to introduce video recording in Canon DSLR lineup. But, it is partially true since
1. Canon 50D was not allowed to Record Video ?
The Canon 50D was designed to record video, but Canon decided not to implement it. You can read in the post that Canon 50D body also have a space for built-in microphone but, unfortunately Canon decided not to implement it (possible to increase the 5D Mk II sales)
But, Nikon was quick to implement Video in DSLRs. And Nikon D90 (announced on Aug 27, 2008) become first DSLR in history to feature Video recording.
2. Canon 90D with New features
 Canon always selected xxd series camera for introduction of new features after Canon 50D.
If you remember the Canon 60D was the first camera with vari-angle display screen. And the Canon 70D camera was the first camera to feature dual pixel CMOS AF sensor. And Canon 80D was the first to have a new 24MP DPAF APS-C sensor, its dynamic range, lowlight performance and color depth was better than of Canon 7D Mark II.
It is possible that can and may pick Canon 90d as for the introduction 4K video inside the Canon APS-C sensor used DSLR camera.
3. Limited 4K inside the Canon 90d DSLR
What Canon done with Canon 5D Mark IV and Canon 1dx mark II camera to create a difference between the pro and semi-pro model. The Canon 5D Mark 4 camera features DCI 4K video recording but it is limited to 30 frames per second Canon 1dx mark 2 camera DCI 4K offers you to record at 60 frames per second.
So we can expect that can canon will going to maintain some kind of difference between the Canon 90D and Canon 7D Mark III camera to save the 7D Mark III sales that will going to be announced after Canon 90d. [ As the rumor mill says that Canon 90d is coming early and 7D Mark III is coming sometime in the beginning of 2019]
STAY WITH ON FACEBOOK | TWITTER | GOOGLE+ to get live news + See all Canon Rumors 24X7+