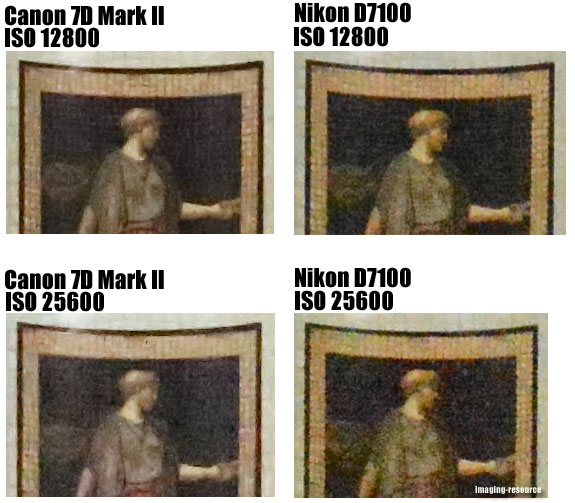 As we can see the Canon 7D Mark II camera giving less noise at with bit less details at ISO 12800 and 25600, may be due to the presence of strong noise reaction filter inside it.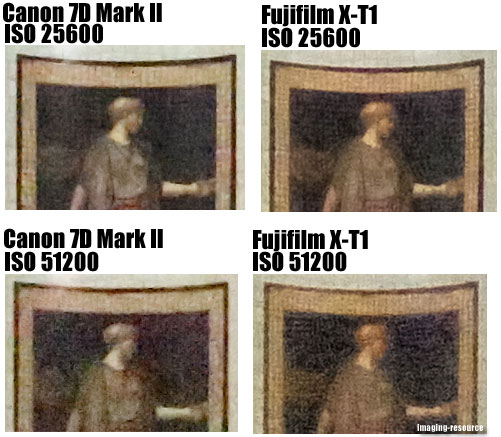 Canon is showing bit less noise compared to Fujifilm X-T1 camera, however we don't notice any major difference in  the image quality of both the camera,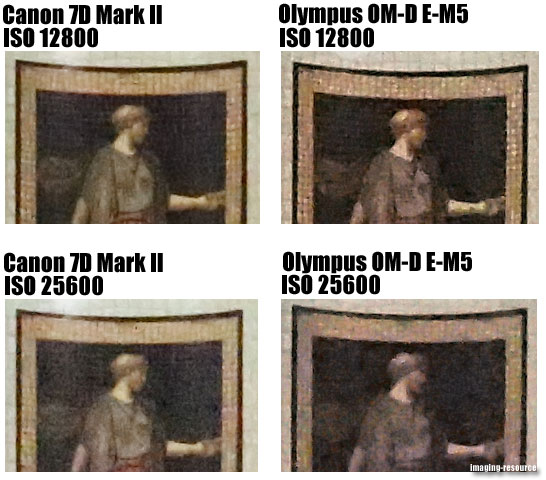 Finally the E-M5 small sensor output is having less noise and details when we compare it to the Canon 7D Mk II.
The Canon sensors are famous for its bad / noisy performance (at least if we look at DxOMark lab results), But the newly developed Canon 7D Mark II sensor  images are well competing against its rivals and showing a decent performance.
Buy Canon 7D Mark II body at Amazon ||  B&H
Also see – Canon 7D Mark II vs. Canon 6D || Canon 7D Mark II vs Canon 70D ||
image credit – imagineresource