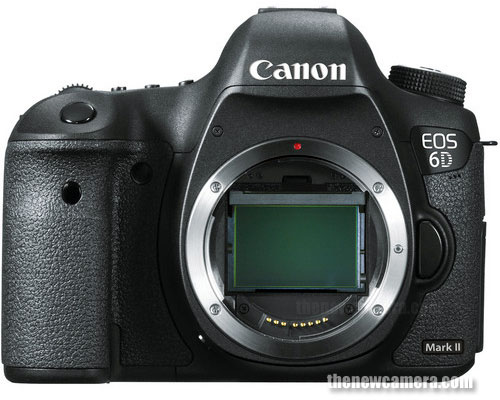 Canon 6D Mark II rumored specification surfaced over the web today, the camera may feature 24 Megapixel fullframe CMOS sensor with Dual-Pixel CMOS AF system. Take a look at the rumored specification below…
Canon 6D Mark II Specification
24mp Full Frame CMOS

ISO range 204800 or more

Improved Auto-focus performance  (sensitivity upto -5 EV)

Two AF system are under testing under different prototypes

WiFi with NFC and GPS

Wireless battery charging with the Qi standard

Internally Canon switches from VxWorks (Could have meant DRYOS) to an Android-based embedded OS, 6D Mark II will be the first Android-based camera from Canon.

Dual-pixel autofocus technology

Touchscreen

Swivel LCD a-la-70D

Anti-flicker a-la-7DII

Will ship in a new box design in gold colour.
The camera core specification looks too good if the rumor is true, it will be a major update for the current Canon 6D core specification.  Introduction of Dual-pixel CMOS sensor will sure uplift the position to a higher level compared to Nikon.
Stay with us and we will update your shortly