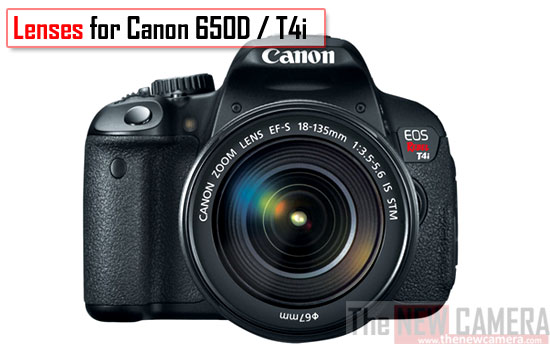 We have sorted out some of the best lenses for your Canon 650D / T4i, Canon 650D is the first DSLR made in canon factory that features Full Time AF during video recording also the overall AF performance of the 650D is very much improved due to phase and contrast detect AF system and the 650D focuses 2X faster when live view mode is used compared to 600D.
Starting from a Best All-rounder Lens for Canon 650D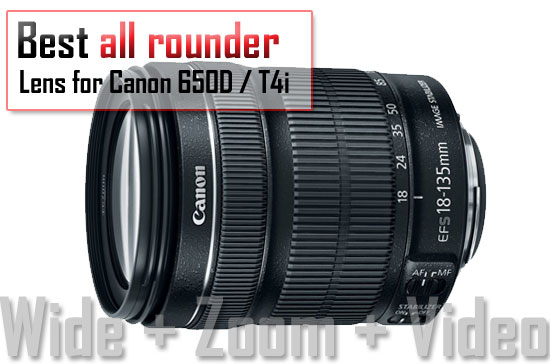 Buy Canon 650D / T4i with  Canon EF-S 18-135mm f/3.5-5.6 IS STM Lens from Amazon | B&H
Canon 18-135mm STM Lens is the best all rounder lens for shooting any type of scene, it also features STM (stepping motor) technology for quiet continuous auto focusing while shooting video. The 18-135mm is a real all-rounder lens made for Canon 650D, for the first time in a Canon EF lens line-up, the 18-135mm uses 4 stop Image stabilization for still images and Dynamic IS (Movie Shooting Mode only) that uses a wide image stabilization correction range to help ensure steady video even when shooting while walking.
For Still shooters – We still recommends the EF-S Canon 18-200mm IS  lens, With  18-200mm you get more range (18-200 vs 18-135mm) and sharp images even at 200 mm focal length, the lens will give you Image Stabilization system that delivers up to four equivalent stops of shake correction throughout the zoom range but It doesn't have Dynamic IS mode and Silent step-drive motor optimized for video shooting as 18-135mm STM lens, so if you shoot still images only buy than Canon 18-200mm lens
Zoom Lens for Canon 650D / T4i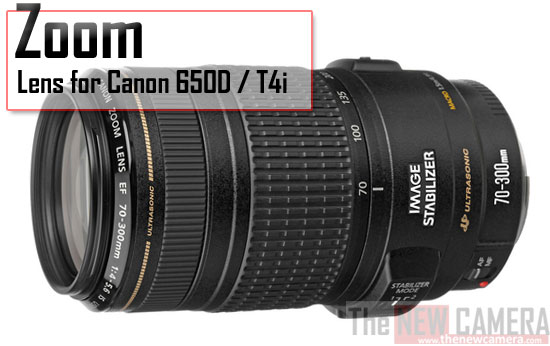 Buy Canon EF 70-300mm IS Lens from Amazon | B&H

The 70-300mm IS lens features a very good quality of optics under affordable price, the Lens also features IS so you can shoot handhold the lens at shutter speeds 3 steps slower than would otherwise be possible, the 70-300mm IS lens is the best lens available in canon that comes at an affordable price.
Looking for more affordable option Try EF-S Canon 55-250mmIS Lens, The compact and affordable EF-S 55-250mm f/4-5.6 IS offers a good telephoto performance. Center of the lens performance is best, the lens performance degrades a bit at the wide-end and long-end. The AF is slow but focus accuracy is not a problem.Buy from Amazon || B&H
Canon 650D / T4i Lens for Portrait Photography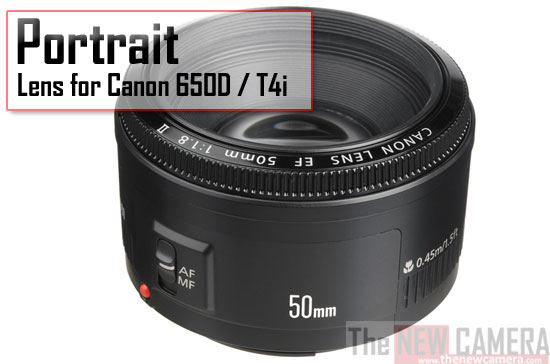 Buy Canon EF 50mm F1.8 Lens from Amazon | B&H

The 50mm F1.8 is a affordable portrait lens with exceptional image quality, It takes sharp images and creates beautiful and smooth bokeh when used at F1.8 or F2.8 aperture. A highly recommended and affordable portrait lens for your Canon 650D / T4i.
Macro Lens for Canon 650D / T4i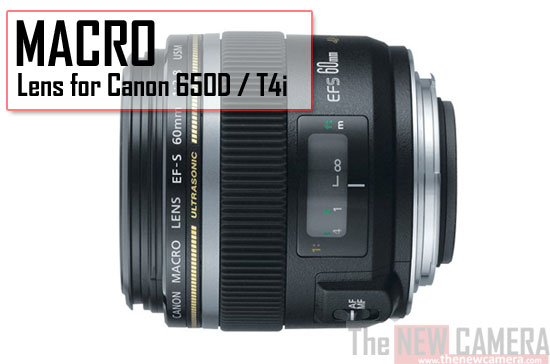 Buy Canon EF-S 60mm F2.8  USM from Amazon | B&H

The EF-S 60mm F2.8 Macro lens is made for Canon APS-C fromat camera like canon 650D / 600D / 60D and 7D, the 60mm captures images at 1:1 image ratio and features Ultra Sonic Motor with full-time manual override, the minimum focus distance of 7.8″ or 20 cm.
Recommended Lenses for Video Shooting with Canon 650D / T4i
A totally new range of STM Lenses announced with 650D to enhance the video shooting experience, the newly developed STM (stepping motor technology) used for smooth, quiet continuous auto focusing while shooting video.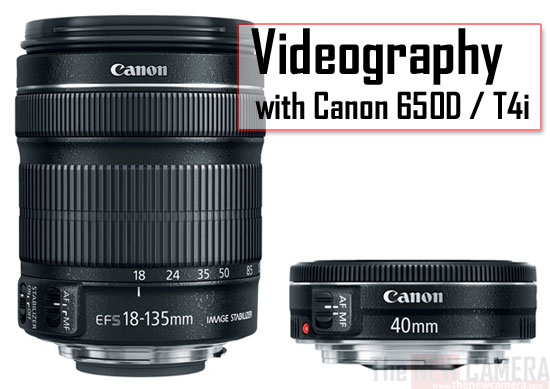 Buy Canon 40mm STM from Amazon | B&H
Buy Canon  18-135mm STM Lens from Amazon | B&H (available with 650D)

Both the lenses features step motor technology, the new technology allows the lenses to smoothly and silently focus, and when used in combination with Canon's new EOS Rebel T4i Movie Servo AF feature, achieve continuous AF while recording video. The new stepping motor technology in both lenses quietly focuses allowing the EOS Rebel T4i's stereo microphone to only record the sounds of the scene being shot.
The 40mm F2.8 STM lens is a high  quality pocket size lens and excellent for portrait and video shooting, the 18-135mm covers a wide range and also features New STM and Dynamic IS for video shooting.