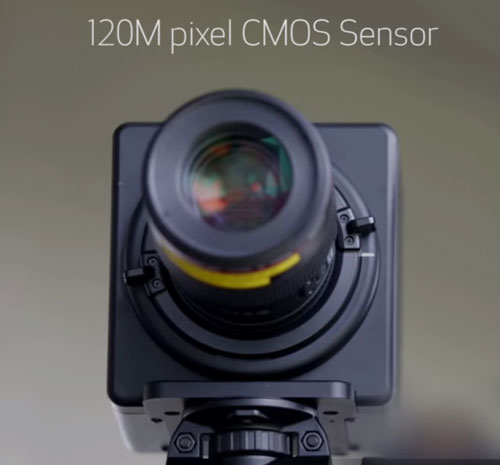 Canon showcased 120MP sensors based Prototype. It's just a prototype so we can't expect 100% performance from it. But yes, it's a full functional model and Canon published samples images captured from the prototype.
Now we have to remember that the sensor used inside is a APS-H sensor. The size of the sensors fall between Fullframe and APS-C. Despite of bit smaller sensor size than fullframe the camera 120MP based camera produces RAW image files of weigh 2010MB.
On August 30th, 2010, 8 years from now, In a press release from Tokyo Japan Canon confirmed us that successfully developed 120 MP sensor. In the press release Canon said that
TOKYO, August 24, 2010—Canon Inc. announced today that it has successfully developed an APS-H-size*1 CMOS image sensor that delivers an image resolution of approximately 120 megapixels (13,280 x 9,184 pixels), the world's highest level*2 of resolution for its size.
The code name of the sensor is the sensor is 120MXS, and it has an ultra-high-resolution of 13280×9184, which is about 60times more than of Full HD resolution.

AT the moment we don't know when 120MP based camera is coming. But for sure it's a great achievement for Canon.
We will update you soon as we get any new information.
Click here to see Upcoming camera model codes
Subscribe to FACEBOOK | TWITTER | GOOGLE+ to get live news + Canon rumors 24X7