See more Recommended Lenses for 1100D / T3 || Recommended Lenses for 600D / T3i || Canon Budget Lenses
|| Recommended Canon Lenses for Portrait Photography
Recommended Lenses for Canon 1000D, 550D/T2i, 500D/T1i, 450D/Rebel Xsi and 60D
Portrait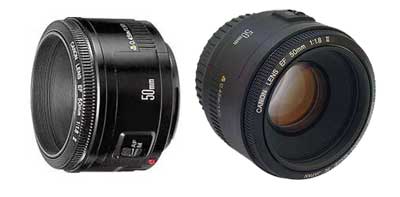 The Best Canon Portrait Lens – Canon EF 50mm f/1.8II
The Canon EF 50mm f/1.8 II Lens is about as cheap as you can get a lens for – and its quality is very sharp, Very good for low-light and portrait shooting. –  lightest lens Canon makes.
---
Macro

Canon EF-S 60mm f/2.8 Macro USM Lens is a very nice lens, the EF-S 60mm f/2.8 Macro USM offers true macro performance in the EF-S lens series. Having an effective focal length of approximately 96mm in 35mm format, it produces breathtaking close-up results.
---
Zoom


Canon EF-S 55-250mm f/4-5.6 IS – The compact and affordable EF-S 55-250mm f/4-5.6 IS offers a good telephoto performance. Center of the lens performance is best, the lens performance degrades a bit at the wide-end and long-end. The AF is slow but focus accuracy is not a problem.
---
Support New Camera
Buy Canon Lenses, Buy Music CD or Digital Camera at amazon it helps this site, and you do not pay anything extra, it is just a way to help support this site.