We are writing this post to aware our users that there are lot of affordable options available in the market if you want to buy a big sensor digital camera, the camera listed below are not only affordable but will also give you better image quality than your pro compact camera and comes within the pro-compact price range.
We always update this guide with time, the list of camera you see below are the best Mirrorless camera available $500 at 2018. We will update this guide in future also.
Best Mirrorless Camera Under $500 – 2018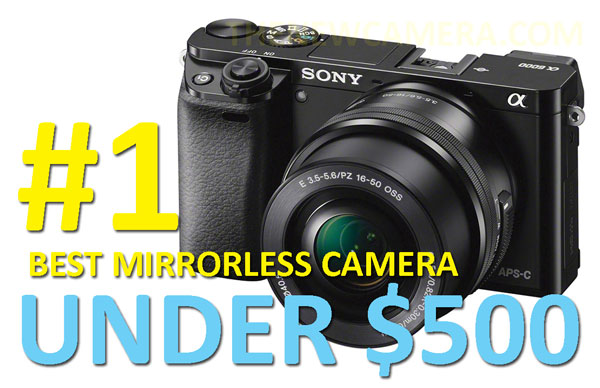 Sony A6000 $498 [B&H | Amazon.com]
24.3MP | BIONZ X | Fast Hybrid AF & 179 Phase-Detect | 11 fps | Full HD 1080p 60p XAVC S
Why Sony A6000 is better than the Sony A5100 ? The major difference between two model is continuous shooting speed, A5100 offers continuous shooting upto 6 frames per second and A6000 features 11 frames per second. Additionally you won't get viewfinder and hot shoe. The price difference is only ($498-$448) = $50.
Sony A6000 features very advance core specification and available under $500 price tag.
The Sony A6000 features 179 point Phase AF Sensor and Continuous shooting speed of 11 frames per second. Which is even far better the Canon and Olympus.
Canon EOS M100 [B&H | Amazon.com]
24.2MP | Digic 7 | Dual Pixel CMOS AF | 6.1 fps | Full HD 1080p 60p |
Why we have picked EOS M100 Mirrorless camera in the list. Since this camera features bigger sensor and more resolution than of Olympus E-M10 Mark II camera, and also the Auto Focus Speed of Canon M100 camera is very fast due to Dual Pixel CMOS AF Sensor.
Canon EOS M100 can also record Full HD Video at 60 frames per second.
---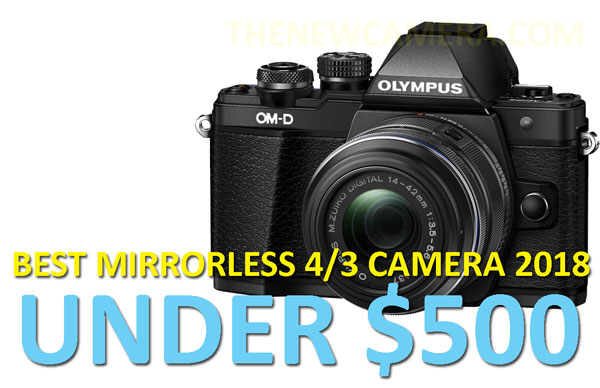 Olympus E-M10 Mark II [B&H | Amazon.com]
16.1MP 4/3 | TruePic VII | FAST contrast-detection autofocus | 5-Axis IBIS | 8.5 fps |
Before we begin, we must told you the E-M10 II is a m4/3 format camera. The sensor of m4/3 small compared to the sensor used inside Sony A6000 and EOS M100. We are placing E-M10 Mark II camera in our list due to its 5 axis-IS support and advance core specs. A excellent tool under $500.