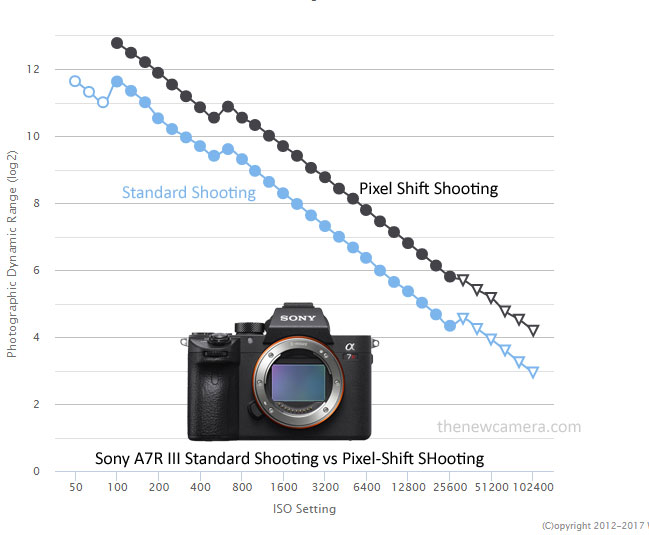 The most interesting thing related to Sony A7 R III  (Amazon  B&H) camera is its dynamic range increases over 1 stop when the camera captures images in pixels shift mode.
In the graph (created by Photons to photos) you can clearly see that the dynamic range of the camera increases over 1 Stop. Which is really a surprise gift for A7R III Landscape shooters.
So, if we put one more stop of dynamic range at A7R III test scores then Nikon D850 fails miserably. If I have to choose between these two camera I will sure pic the A7R III, since this mighty camera features better low-light ISO score and do provide us a option to increase the dynamic range of the camera to 1-stop when it requires. A excellent tool for Landscape shooters.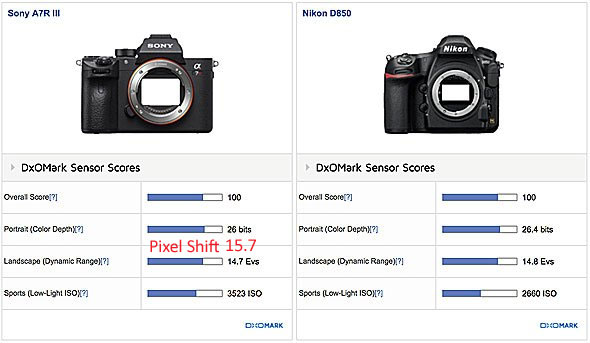 Also see –Sony A7R III (Pixel Shift) Vs Nikon D850 and Others