Today dpreview added Fuji $6k+ MF camera to its Studio comparison tool. After getting this news alert I was really excited to see the test samples of this Medium format camera against some fullframe cameras of today such as Nikon D810, Canon 5DS R and Ultra famous as Sony A7 R2 mirrorless camera.
Fujifilm GFX features BIG 50 megapixel medium format sensor. The camera is using a X Pro-processor for processing images. Whereas the other competitors in the list carry Fullframe sensor, but you should know and note that Sony is the only FF camera which features most advance BSI CMOS sensor in the list.
1.  Fujifilm GFX 50S vs Sony A7R II

Before we begin we must appreciate the presence of Sony A7RII camera among the list. The Sony A7R II camera is one of the most affordable camera among the group and its high image quality allowing him to stand against high-end DSLRs and Medium format camera.
2. Resolution and High ISO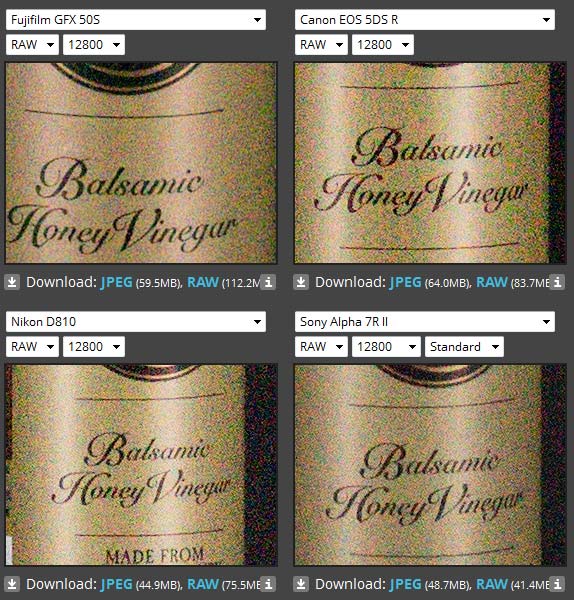 The 50 MP Resolution and the details captures by Medium Format sensor is dominating the entire test results. However the High ISO results look bit better than Nikon D810 and Sony A7R II which was unexpected, we were expecting better results from Fujifilm.

3. Moire Test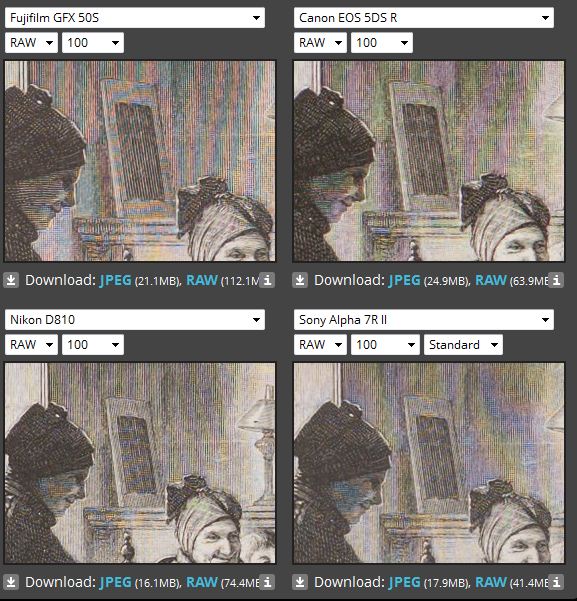 We are really disappointed after looking at the Moire test results of Fuji GFX 50S medium format camera. Whereas the full frame sensor based Nikon D810 camera showing well controlled images without any Moire pattern.
Also look at –Fuji Working on Ultimate X-Trans Camer |  Sony A7R II showing more details then Sony A7R II (JPEG test)
Also see – Best accessories for Sony A7R II | Sony A7R II available at Amazon and B&H