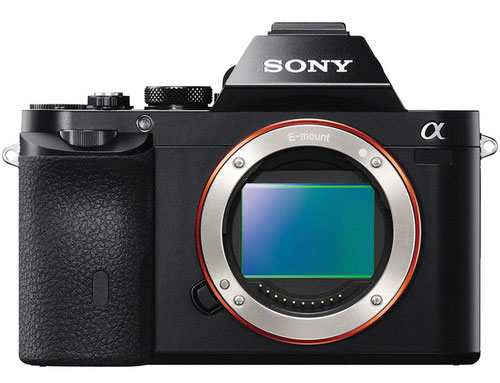 Sony A7R II from B&H and Amazon
Prince would be a good pronounce for Sony Alpha 7RII, a prince of Cameras' Kingdom.  After the announcement of this sturdy camera the eager to know more about it among the users was commendable.
You know any manufacturer should feel proud to bring the fabulous camera like Sony Alpha 7RII. Its shiny specifications including 42.4 MP Exmor R BSI CMOS Sensor and BIONZ X Image Processor, Fast Hybrid AF with 399 Phase-Detect Points and fast 5-axis IS is the basic ingredients for a professional weapon.
The camera has almost reached to the height that Sony wanted to, The necessary things for the users of this camera is to know more about its accessories because everything has its own importance.
Best Lens for Sony A7R II
---
Lens- Which lens do you think better to choose for Sony alpha 7RII camera that can deliver loud and clear images all the time? Then we must suggest Sony Vario-Tessar T FE 24-70mm f/4 ZA OSS Lens, the lens do blazing fast AF and covers a excellent range for all types of professional work.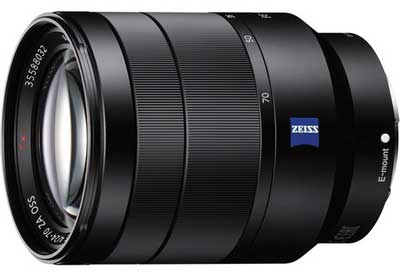 Buy Sony 24-70mm Zoom Lens from Amazon | B&H
A wide-angle to portrait-length zoom lens that features a constant f/4 maximum aperture to support consistent performance throughout the zoom range.The incorporation of five aspherical elements and one extra-low dispersion element faithfully reduces aberrations and distortions throughout the zoom range with providing clarity. The anti-reflective coating smoothly minimizes lens flare and ghosting for contrast-rich imagery with sustained color neutrality. The Optical SteadyShot image stabilization engineered in the lens to provide you camera shake correction and the lens employs Circular diaphragm to deliver you natural bokeh or out of focus part of the desire subject.
Best Memory Card for Sony A7R II
---
Memory card- You can transfer your desire file (still or 4K video) instantly with Sony 128GB High Speed UHS-I SDXC U3 Memory Card (Class 10), a high class memory card for a higher class camera.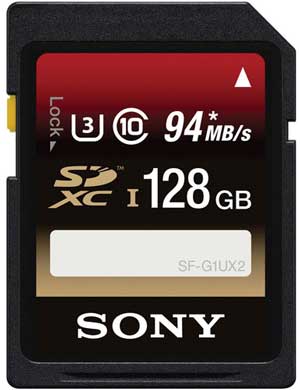 Buy 128GB Sony Class 10 Memory Card from Amazon | B&H
This memory card is compatible with the UHS Speed Class 3 rating denoting a minimum data read speed of 30 MB/s which is sufficient for capturing 4K content as well as high speed burst mode photos. The file transfer gets done With a maximum data read speeds of up to 94 MB/s and write speed of up to 70 MB/s, no matter the size of the files are. The best part is even some important data may be accidentally deleted then you can get these back through downloadable File Rescue software available via Sony. This memory card is waterproof, dust-proof, temperature proof, and provide protection for both UV and static allowing you to shoot with ease without any problem.
Keep Extra Battery for Sony A7R II
---
Sony and Watson both develop batteries for the recently announced Sony A7R II camera, the battery of Watson is bit affordable and on the other hand branded Sony battery cost is bit high but it's made by Sony for Sony A7R II.
Sony – NP-FW50 Lithium-Ion Rechargeable Battery (1020mAh), Sony's own production and provides necessary power for a7rii and I highly recommend you to buy the Original battery made by Sony.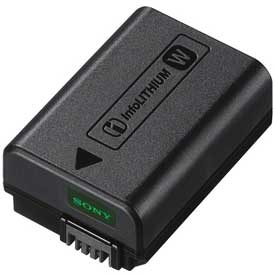 Buy Sony Original Power-bank for Sony A7R II from Amazon | B&H
Option #2
Watson – NP-FW50 Lithium-Ion Battery Pack (7.4V, 1000mAh)- The battery does the same work for Sony A7rii as NP-FW50 Lithium ion battery does. This battery features a capacity of 1000mAh, 7.4V of output power and 7.4 watt-hours.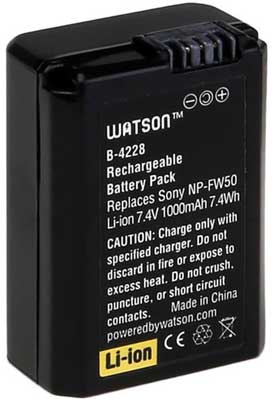 Buy Watson battery from Amazon | B&H
Small and lightweight and this beloved battery can be charged or discharged at any time without affecting memory.
Best  Canon EF Lens Adapter for Sony A7R II
---
 Metabones
Metabones – If you are a long time Canon DSLR user and have bunch of high quality L series Lenses than the Metabones  Canon EF Lens to Sony E-Mount Camera Lens Mount Adapter is the best tool for you.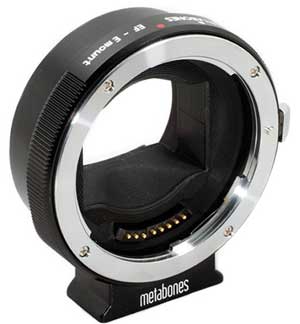 By Metabones form B&H
When the adapter is attached with a Canon lens it provides full electronic communication between the camera and lens and as a result provides automatic aperture control, EXIF data, image stabilization and high speed Autofocus. The biggest plus points about this adapter is that it required no external power source because adapter is powered by camera body, Wide-Open button enables aperture to remain open for clear manual focusing.
 Best External Flash for Sony A7R II
---
Sony – HVL-F60M External Flash- Best flash for Sony Alpha 7RII camera and it can be used by both still photographers and videographers.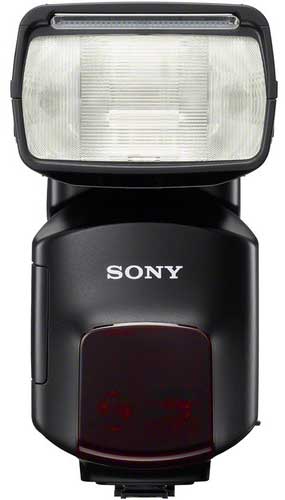 This flash has tremendous range and intelligence. The flash features bonus LED light for videography when needed. Leave HSS on and shoot at whatever aperture you want. The flash  shows excellent precision all the time without an issue. The built in LED light is such a nice bonus and the luminosity of it is adjustable. Highly Recommended for Sony A7R II users.
Battery Grips for Sony Alpha 7RII
---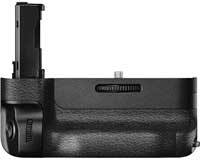 The Sony Vertical Battery Grip Provide a more comfort while shooting when you use this grip with Sony a 7RII. The two NP-FW50 batteries in this grip are kept in a bit separation to double your shooting time. The working rule of this the grip uses a battery with lower power first, then automatically switches to the one with greater power when the first is completely drained. The grip designed with an extra shutter button, as well as front/back control dials and Auto Exposure Lock. All controls are designed appropriately for easy, comfortable access. The buttons, dials, battery cover and connecting terminal on the grip are packed to keep safe and sound from dust and moisture.