TNC Exclusive: Thanks to Japanese sources we are the first to confirm you that Olympus registered a new Olympus PEN F Mark II camera. The announcement is aboutd to happen in next three month is everything goes on schedule. As we always say, once a camera get registered it roughly rakes 2 to 3 months we do gave big hope from Olympus.
Olympus PEN-F II Rumored Specification
20 MP M4/3 sensor
Enhanced IS system
Improved Hybrid AF system / AI AF system
4k 60p recording option
We will update you soon as we get any new information. Also see all details about Olympus E-M1X [announcement this month]
Our readers want to know is that same Olympus camera with extended registration time ?
Well the simple answers is no, since the registered code is also different, you can see the different registered codes in table below. If a company extends time period then you won't find any second entry in the database, extension will be allocated on same device id.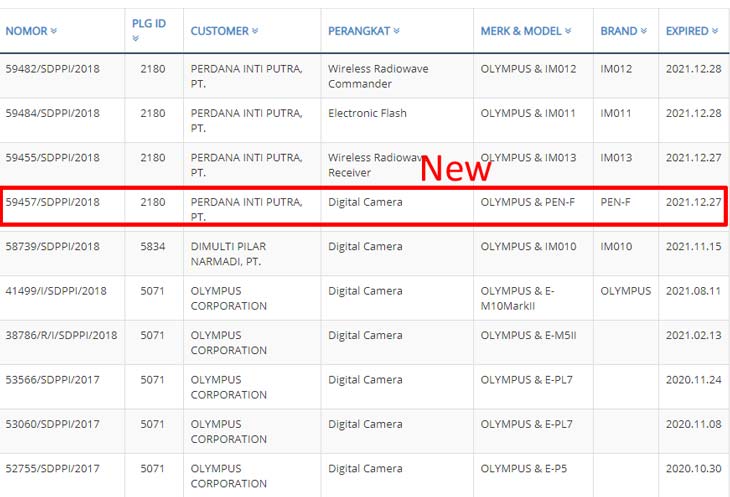 .Follow us on our social pages  FACEBOOK | TWITTER | INSTAGRAM to get live news + Olympus Rumors 24X7