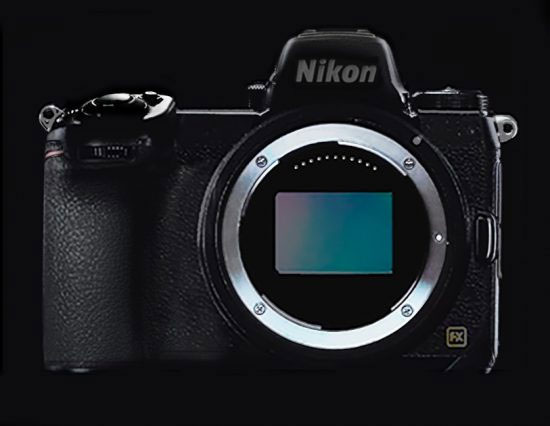 Finally the name of the upcoming Nikon Mirrorless cameras are now confirmed via the trusted sources of the rumor mills. Nikon has created a new Z series for there full frame mirrorless system cameras. And the name of the upcoming camera are.
Nikon Upcoming Fullframe Mirrorless Cameras
Nikon Z6 – Nikon Z6 is a camera with 24 megapixel full frame sensor.
Nikon Z7 – Nikon Z7 camera will feature a 45 megapixel high resolution sensor.
Lenses Coming with Nikon Z6 and Z7 Cameras
Along with this to camera bodies Nikon is also set to announce Nikon mirrorless system camera kit lens with 24-70 mm F4, and one Prime lens is also coming the focal length is unclear it may be 24 mm 28 mm or maybe a 35 mm.
One of the best thing is that Nikon is also planning to introduce and Nikon Z-Noct Nikkor 58 mm and 0.95 lens. But the announcement isnt't expected to happen this year.Being said that according to sources Nikon is concentrating on more Prime lenses instead of zoom for their mirrorless system cameras.
Nikon Fullframe Mirrorless Camera Rumored Specification
Over 400 auto-focus in points however the exact number is not known yet.
2 full frame mirrorless camera coming, one with 24mp and one with 45 MP
5-axis in body image stabilization
9 frames per second continuous shooting speed
New mirrorless mount (other than FX and DX)
The new mirrorless will going to allow F0.95 lenses.
Electronic viewfinder with 3.6 megapixel resolution.
4K video capture
8k is also listed in the video specification, it would be same as we have seen inside the Nikon D850 time lapse 8k mode
The camera will have a very comfortable grip designed, by keeping DSLR users in mind.
2 LCD screen 1 on the back and one on the top
So, now we have the names of our upcoming mirrorless system camera, we also have the full specification of the upcoming camera, but the specs are yet to be confirmed by the trusted sources.
Follow the Nikon Z6 Facebook Page | Nikon Z7 Facebook Page
Subscribe thenewcamera YOUTUBE channel Stay with us on FACEBOOK | TWITTER | GOOGLE+  to get live news + rumors 24X7