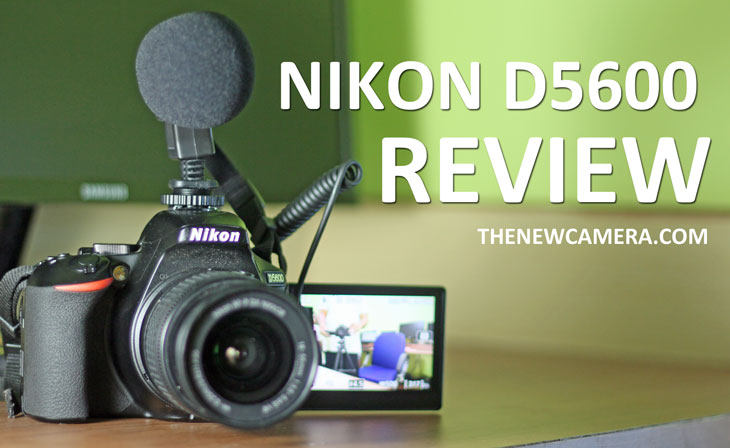 Nikon D5600 is excellent mid range DSLR camera, but that doesn't mean it doesn't have any issues or the features that I don't like. So, I am will discuss here the set of features I like as well as I don't like in this camera.
Now one of the key point is I am reviewing this camera in the year of 2018, many of the Nikon users those who are feeling to get this camera are holding their purchase because in general Nikon announces their update of mid range DSLR in every 2 years. And that's true also. Is Nikon moves straight on scheduled, then of course a scheduled update is plan for next Nikon mid range DSLR, you can set Nikon D5700 or Nikon D5600 whatever you want.
---
Nikon D5600 + 18-55mm AFP Kit Lens Sample Image
1. Nikon D5600 overview
Nikon D5600 is a very good mid range DSLR to start with, or you may be using entry level camera from Nikon just like a Nikon D3400 or maybe Nikon D3500 which is recently announced by Nikon. So, what is the major advantage in upgrading to Nikon D5600 from Nikon entry level DSLR.
One of the biggest advantage I personally see while using both the cameras the entry level on's and the mid range DSLR.  Is image quality and Advance Phase AF system.
Let's discuss the features of Nikon D5600 Camera
As we all know the the features of the Nikon D5600 DSLRs is somehow looks identical to those of the D5500. Now in most of the Nikon entry level and Mid range DSLRs the Sensor Resolution remains the same at a decent 24.2MP, again shunning an optical low pass filter in the quest to pull out even more detail from the data recorded. So, of course that's the key of attraction of since the eliminates the use of low-pass filters in their DSLRs camera and due to that you always get 100% details in your images all the time.
As you know that the Nikon D5600  uses EXPEED 4 image processor, with a native sensitivity range starts from  ISO100 to 25,600. Now practically speaking you get very clean images at ISO 6400 and and that's a real surprise for me if I am using a Mid -range camera.
The optical viewfinder provides coverage of 95% of coverage. The Display screen is center of attraction, 3.2-inch vari-angle touchscreen display with a 1,037,000-dot resolution, very responsive touch operation. Touch display screen really helps to quickly set-up the core setting of my camera.
Nikon's timelapse movie function is a great thing to use when you want to create some dramatic Timelapse with your images. You can capture timelapse movies in camera and at the same time the camera also offers an exposure smoothing function helping to even-out variations in lighting as your sequence is captured.
Well 4K isn't introduced with Nikon D5600 camera, may it arrive with future models of Nikon mid-range DSLRs. However you can record 1080p video without any issues, with a choice of 60p, 50p, 30p, 25p and 24p frame rates. You can use external Mic with the camera for pure audio, as well as the vari-angle touch screen helps a lot while creating self videos.
---
2. Nikon D5600 Handling and Design
This is one of first Nikon DSLR that carries ultra-compact body, and just forget the ultra compact body that DSLR carries the grip you are getting is best in its class. And if you're a professional photographer or even a serious hobbyist, and you work for hours while holding the camera in your hand. Then this camera will going to feel you one of the most comfortable camera you have ever touched with your hands. The grip of this camera is really very  amazingly designed to give you comfort even for longer hours.
I am really very very satisfied with the handling part of this camera, and I feel no physical pain even working for hours to test this camera.  So, if you want to buy a new camera and before jumping to its specs and all that stuff, it's also very important to important that design of the camera should feel comfortable in your hand. Because, if your hands are not comfortable with the camera, you cannot get the quality of output that you may want from your machine.
On the rear side of the camera we have a large 3.2 inch very large display screen, which is really there is an extraordinary flexible that gives compositional freedom and a perfect  companion of selfie lovers and YouTubers. The viewfinder gives to 95% coverage of the screen, which is of course ok for the class where the Nikon D5 600 camera is belonging to.
Now the button layout of the Nikon D 5600 camera which is really a problematic thing for me, I find no reason why Nikon place the menu button on the extreme right top of the camera.  whenever we shoot images and if you want to switch off or switch on the auto ISO mode. Then you have no option other than jumping inside the menu of the camera.
So there are a lot of times when you want to switch off your auto ISO settings and it become problematic  to touch the menu button of the camera. And for that you have to use your hand which is holding the camera and your entire set up get disturb for a moment.  And of course this problem doesn't exist in the Nikon entry level models such as Nikon D 3400, or Nikon D3500 camera or even in the higher and models such as the Nikon D7500.
My request to Nikon : So it's my humble request to Nikon Corporation if they are reading my review for improving their camera and all that, then this should replace or read assign the menu button of the Nikon D5600 camera in future generation of their dslrs.
None there is also issue of quick access to menu items, for example if your shooting in full manual mode you need to enter menu to change the exposure compensation.
One more issue that I have faced while operating the mid range DSLR camera, and at the same time while operating the higher in DSLR camera just like the Nikon D 7500 or D500, you get a  options that you can save your settings and quickly access through the mode dial by selecting the U1 or U2. So, if Nikon also add these functions to their mid range DSLR then it will become a bit more easier for a Shooter to quickly access their own personalized settings in their camera.
These are some minor issues and more or less this is you doesn't bother or affect the image quality off the camera in anyway. Above mentioned  are few handling issues that I have faced based on my experience. And so, I am putting my suggestion in front of Nikon as well to those who are interested in buying this camera,and they must be aware of the things that I have faced or feels so about the camera.
Now at the end I must again say that the build quality of this DSLR is very good, you will not going to experience the feel and the comfort level level, that you get with this camera when compared to any other mid range or entry level DSLR. I'm not taking the name of mirrorless here because they are more difficult to handle for longer period of time without a proper grip and body shape.
---
3. Autofocus performance of Nikon D5600 DSLR
As we all know that Nikon DSLRs uses two tier of Autofocus architecture, one is Phase AF system that's active when you are using the viewfinder of the camera and the other one is the contrast based AF system that'a active when you are using the LIVE VIEW mode or Video Modes of the camera.
Phase AF System Perofrmance
Now let's talk about the Nikon D5600 auto-focusing performance review, as we all know the Nikon D5600 Camera Nikon most popular 39 point Multi CAM 4800 autofocus module.
Now for the first time I have used the 39 point autofocusing module in the Nikon D7000 DSLR, also the Nikon D 610 full frame entry level DSLR was carrying the same autofocusing module. And both of them were very impressing to me. Of course it is one of the most reliable, fast, accurate auto focusing system ever been developed for mid range DSLR.
List of options you get in Nikon D5600 under the (Phase) AF Menu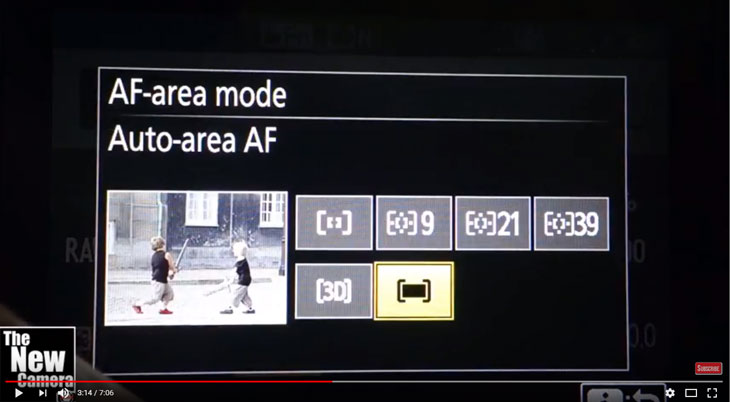 Both single and continuous AF modes are fast and accurate, locking on with ease to static subjects. The 39 point focusing system really help, If your shooting moving subjects the AF tracking modes very well on moving subjects , although advance customization not available as you may have seen in Nikon D7500 or D500 modes.
---
4. Live View and Video AutoFocus Performance
In live view and video mode the Nikon D5600 DSLR uses the Contrast based AF system, As you can see above we have two working AF modes in LIVE View, the Auto Focus Single and Auto Focus Continuous or Fulltime Servo. When you click on the AF-F (continuous AF) which is recommended too. Then you will have the following set of AF Area mode options,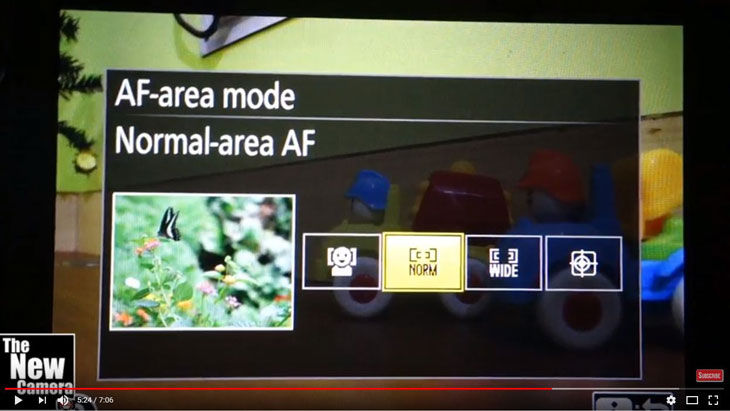 Again in LIVE view AF area modes you get Face tracking, Normal, Wide and 3D Tracking AF modes. However due to contrast based AF system the AF is bit slow. Despite of that, the Nikon D5600 camera do offers Fulltime AF support while shooting Videos or in Live view mode. The Face Time AF tracking is also very effective when you are vlogging with the Nikon D5600 camera.
---
5. Image quality of Nikon D5600 DSLR
The image quality of Nikon D5600 DSLR is really very impressive, and after using this camera for a while I have found that this is one of the best mid range DSLR camera  to have with you if you really cares about the image quality coming straight out from the camera. The camera captures very crisp and clear images, and at the same time the low light performance of this camera is amazingly good.
No optical low pass filter inside it. As we all know the Nikon range of DSLR starting from entry level DSLR like Nikon D3500,  did doesn't carry any built-in optical low pass filter inside.
One of the great advantage of having no optical low pass filter is that you get very crisp,clear and  clean pictures all the time.
Let me know you you don't know, none of the can an entry level mid range or high end DSLR, is able to remove optical low pass filter inside it. And due to that you are not able to get  100% search results from the camera.
Now one more thing that I must let you know that, even when reviewing the Canon 5ds R camera I have found that the camera have a low pass less effect, it doesn't physically remove the low pass filter from the camera it actually gives the effect of  not having a low pass filter. Then what's the point of selling two different models with different names and having same core specification.
So that's a big issue, and the competitors I am talking about Canon right now this should be aware of the fact that improve their Technology as soon as possible to compete with the competitors offrings out there.
Recommended ISO range for the Nikon D5600 camera.
Nikon D5600 camera gives you 14 bit lossless compressed rar files which is of course very usable to extract details when you need. So it's always a good move to save  extra copy of RAW file when you are sitting in low light condition or important event.
But, at the same time there are a lot of shooters out there who prefers only JPG straight out of the camera. They don't have time  to each and every raw file of the camera.
So I'm giving you a set of recommended ISO in here where you can use it without having any issues with the camera and your images will not going be ruined by the  level of noise created by the camera.
very clean images of two ISO 1600. The camera gives extremely  good quality of images ISO 1600.
ISO 3200 is a level where you can spot out some nice appearing in the Shadows of the pictures, however you can use ISO 3200 without having any hesitation and it's also recommended to put your camera maximum height of auto ISO range upto 3200 only.
Finally, at the end the ISO 6400 is a level is also usable, however if you are capturing images at ISO 6400 you may need  to implement extra noise removing software. and of course there are a lot of good softwares out there including one of my favourite neat image which work very well in removing noise however at the end it to give a plastic look to your images but it's better than the High  noise levels you may notice in the pictures.
The maximum ISO range of the Nikon D5600 camera goes up to 25600, and I never recommend anyone to use ISO 25600 in any case. Limit yourself up to ISO 6400 if possible while operating the camera.
---
6. Comparing the camera with competitors
let's talk about that Canon 800d / T7i  Versus the Nikon D5 600 camera.
Now while using both the camera for few days I am going to share my experience with you right now.
Image quality
Canon 800d / T7 I versus The Nikon D 5600. The image quality of Nikon D 5600 camera is of course for better compared to the Canon 800d, the colour depth the dynamic range and the signal to noise ratio that is the low light performance of Nikon D 5600 is better than the Canon 800d.
Now, let's jump in details to understand in a better way,  now let's say the amount of noise generated by Canon 800d camera at ISO 1600 is equivalent to the amount of noise generated by Nikon D 5600 camera at ISO 3200. What I mean to say here is, Nikon D 5600 is giving you at least one stop better low light performance  compared to the Canon 800d / T7 I.
As we all know the Canon camera  do have built in optical low pass filter, and that is one of the biggest  reasons that you cannot squeeze out the level of detail from a Canon camera when compared to a Nikon where you don't have any optical low pass filter.
Phase autofocus performance
The phase autofocus performance of Nikon D5600, As well as Canon 800d is almost equivalent. Although the Canon is offering you a bit more auto focusing points in phase autofocus system compared to Nikon. You are getting 39 auto focusing system with Nikon D5600 camera where as the Canon 800d / T7 give few 45 point Auto focusing system..
Video and live view autofocus system
The video and live view autofocus system Of Canon 800d is of course good, Canon is using dual pixel CMOS autofocus sensor inside the Canon 800d / T7i and the focusing speed of the camera is superfast while shooting videos or creating still images in live view mode.
But at the same time the Nikon D5600 camera is using contrast based autofocus sensor, hence the autofocusing speed of Nikon camera is not upto the mark in video as well as in live view mode. So if you are a dedicated video Shooter then Canon 800d / T7 I is a better camera for you.
Finally, now let's talk about the lens quality,  then AF-P kit lensis really huge and having a big lens only means the optical used inside the lens is a better quality.  and not theoretically only I have used the lens extensively with the Nikon D 5600 camera and it gives very sharp output,  auto focusing speed is very high and completely silent while focusing.
7. Conclusion
Using Nikon D5600 camera in the year of 2018 to add another level of experience with it.
Well starting from the design it do delivers excellent contact body as well as a very comfortable hand that never feel so comfortable with any other entry level or mid range DSLR camera.
One of the most important thing is image quality  off the camera while shooting with the camera even in the year of 2018 just feels me that is still a Nikon D5600 camera is the best DSLR out there.
For whom this camera is targeted to?  or you can say can you buy this camera for yourself?
If you have a still photographer and you believe in getting best out of your camera irrespective of brand and model that are available in front of you then go with Nikon D5600 camera. Since, it is one of the best mid range APS-C sensor based DSLR camera available in the year of 2018.
Now if you are a videographer or youtuber,  and your requirement starts with having a continuous autofocus support all the time when creating videos.  then this camera is not made for you. Then, the best camera for you is of course the Canon 200d, or you can buy the Canon 77D or even if you have a bit more budget then you can look towards Canon 80d.  but keep in mind most of the Canon cameras to carry exactly same sensor so it's my advice to you don't invest in body too much invest in lenses for Canon or Nikon.
Overall the package you are getting the Nikon D5600 camera along with the kit lens is highly usable.  And after using the camera I firmly believe that if you are a dedicated still Shooter it is the best camera available in the year of 2018, no competitors out there.
Also see – Best Lenses for Nikon D5600 DSLR
Nikon D5600 Body only – B&H Store | Amazon
Nikon D5600 with 18-140mm (Recommended) – B&H Store | Amazon
Nikon D5600 with 18-55mm and 70-300mm – B&H Store | Amazon