According to the test result published at dpreview lab the Nikon D5 Sensor move backwards in-terms of base ISO dynamic range.
You can see some pic of Nikon D5 camera captured at lower exposures and then they pushed them back to correct brightness level by using Camera Raw from Adobe.
Nikon D5 vs Nikon D750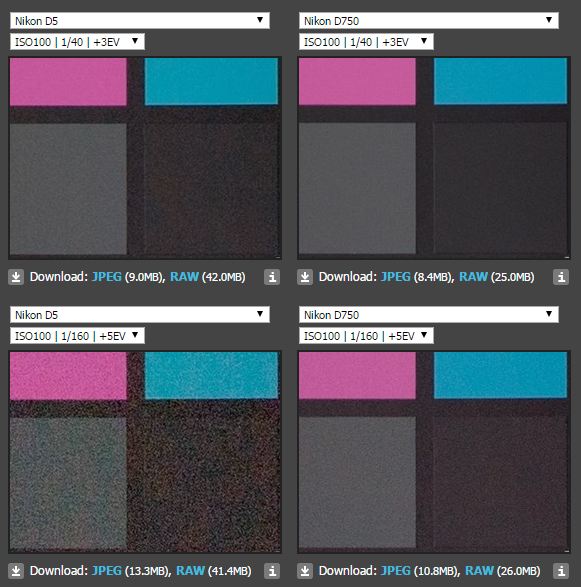 In the image you can see Nikon D5 vs Nikon D750 image comparison at different exposure level, unfortunately the Nikon D750 images look better compared to the Nikon D5 images.
Let's try More – Nikon D5 vs Nikon D5500
Also take a look at the image comparison between Nikon D5 and Nikon D5500 and do share you thoughts with us.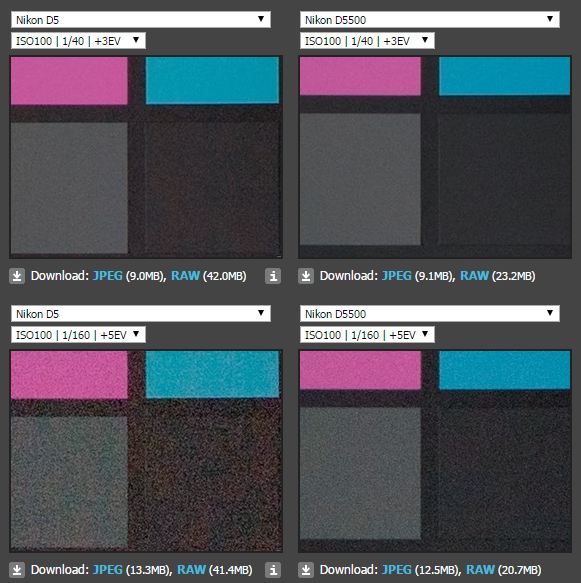 Just opposite – The latest test shows Canon new sensor technology used inside the Canon 1DX Mark II and Canon 80D showing improvement in dynamic range.
image and news source dpreview