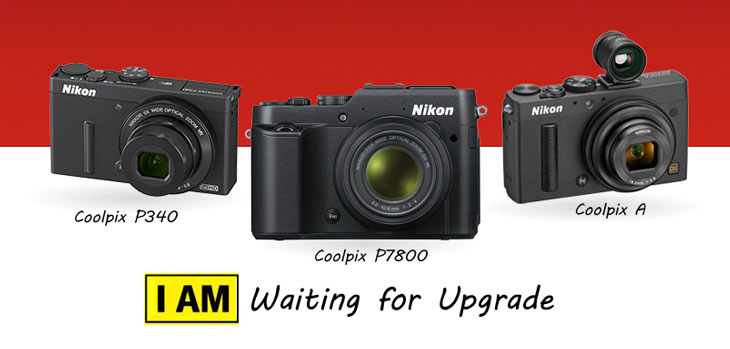 Nikon Professional compact cameras update is due for more than 1 year, but why we picked this topic today since according to email we received from a new source
Nikon will use 20.2 MP 1 inch in upcoming large sensor compact camera  and 24.2MP DX-Format CMOS Sensor in the successor of Nikon coolpix A, that clearly means that the upcoming Nikon coopix A II camera will get a 24.2 MP sensor and Nikon P8000 (or may be a completely new model) will get a large 1″ inch 20 MP sensor.
Why do believe the rumor we have received is true because Few days ago an interview to mobile01.com Nikon representatives said
Q: Any new Coolpix A? Any plans to respond to Canon and Sony's 1-inch sensor fixed-lens compact cameras?
A: Sony's 1-inch CSC is definitely very successful. We will have a competing product in the future.
The source also said that the AF system of the camera will remain same, however the AF speed will increase due to new image processor and advance AF algorithm.
We have used the rumored models name on the title, but we are not sure the upcoming models will have same name or different.
Like Us at Facebook to get all latest updates —>