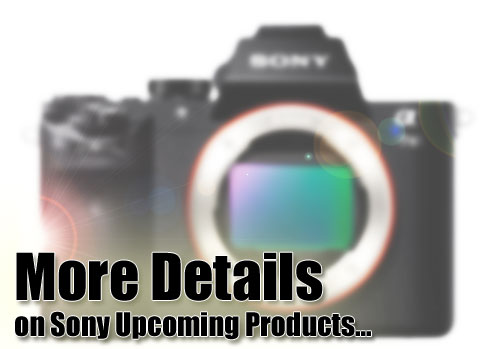 More Details on Sony Upcoming Products, We are getting more and more details as the announcement time is coming near to us.
Earlier we have told you that Sony may announce two new products in near future. The first announcement was expected on April month (AT NAB Show) and the other announcement was expected on June of 2017.
But according to the latest information shared by the tipster of the veteran rumor mill. Sony is schedule to have 3 product announcement in a ROW.
Sony Product Announcement in Next Five Days ?
Sony next event is on April 20, 2017.  So do have a event on this and there is a possibility that Sony will announce a new product on the same day.
ON April 23, 2017 of this Month – Yes, both the dates (20 and 23) are too close and to each other. On April 23, Sony have a press conference at 3pm Las Vegas time (Nab show). We are sure that they will have some cinema related product announcement. But, three years back the have used the NAB platform to  announce the Sony A7S II camera. Now, the fact of the matter is Sony A7S II is overdue for an update and NAB is the perfect platform for such Hybrid Camera announcements.
Finally June, 2016 June is a fav month of all leading camera makers. Sony will do RX and E-Mount related announcement on June. Keep in mind that Sony APS-C sensor based compact camera RX5 may also arrive this year.
stay with us (FACEBOOK | TWITTER | GOOGLE+) If you have time –> see more Sony Alpha Rumor