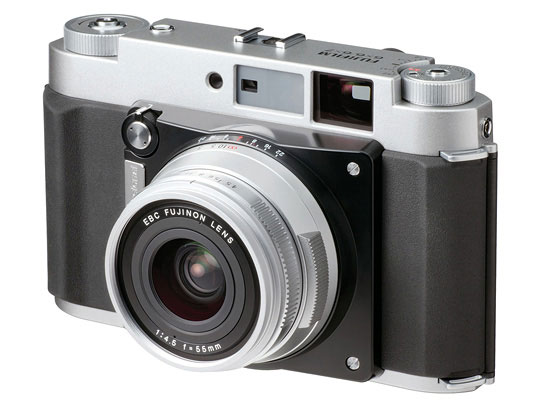 Finally we are getting official confirmations from Fuji itself that they are interested in developing medium format solution for professional photographers and also Research and development is going on for  medium format solutions possibilities.
Takashi Ueno is a senior product planner for the X Series of digital cameras and Hasselblad Master himself , confirmed the R&D of Fuji medium format camera in an interview
"We are in a very good position to make a medium format camera, as we make camera bodies, sensors and lenses," says Ueno,. "We already make the lenses for Hasselblad, so we have that expertise."

"At the moment Fuji is not planning to launch a medium format camera, but we are conducting research and testing sensors in this area," he continues. "We have a good history in the medium format market, and I think we would be successful again."

"We have the technology to make a very modern and high quality camera, but right now we are only investigating."
The changing Role: Before the confirmation of Takashi Ueno is a senior product planner , Fuji declined the possibility of Medium format camera on December 26th, 2014, take a look at the post here.
The fujifilm medium format rumor is not new, the first Fuji medium format rumor posted on May 19th, 2014 and you can also check the last post here – Fujifilm Working on Medium Format Camera.
---
Update
The 2016 started very well for Fujifilm and its loyal customers since they Fuji added Fuji X-Pro 2, Fuji X-E2s and Fuji X70 in ots catalog. The Fuji X-Pro 2 camera uses latest X-Trans III sensor developed by Fujifilm itself.
---
STAY WITH ON FACEBOOK | TWITTER | GOOGLE+ to get live news + Fuji rumors 24X7
source – BJPonline