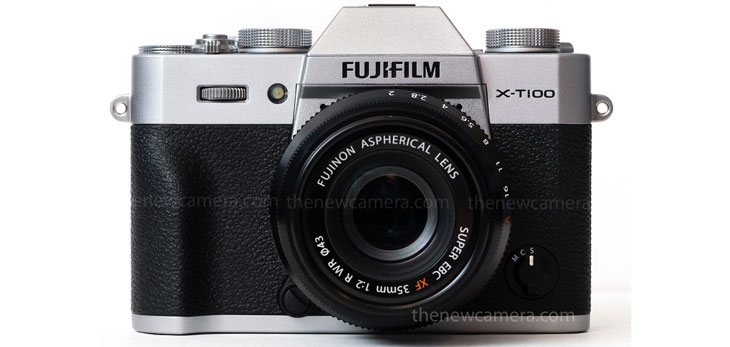 Before we begin let me tell you that we have the detailed specs of Fuji X-T100 camera and its officially coming on May 24, 2018. Ok, this blog post is dedicated to our users who are continuously asking the question about Fuji X-T100 4K video mode, Well let's talk in details. Fuji X-T100 Records 4K @ 15FPS for 30 Mins, But there is a bit problem associated with X-T100 camera.
Fuji X-T100 4K Video 4GB File Limit
Fuji X-T100 camera features 4K video recording, but it have some sort of Limited 4K video mode, the Fuji X-T100 camera 4K video is limited to 4 GB of file size. Once the 4K video reaches the 4 GB space limit and new file will be created of the same and so on. So, the Fuji X-T100 camera will automatically create 4GB of different file packs of your 30Min 4K video. The video recording will remain uninterrupted but you will going to have multiple 4 GB files of your 30 minute 4k video not a single one.
You can later punch of those files in a video editing software, and we also expect that Fuji will soon going to release a firmware update that will going to merge all this file together to create a single movie file very soon. But at the moment with the current firmware inside the Fuji X-T100 camera, You have some issues with the 4K video mode and you have to handle the multiple 4 GB files of your 30 minute 4K video.
4K Video at 15FPS
And as you can see in the specification the Fuji X-T100 camera supports 4K video recording at 15 frames per second, having a 15 frames per second is good for family and friend purpose, but at the same time it's not so good for professional use.
I do remember when the Nikon D5 was announced it was suffering from the same kind of issue, Nikon D5 was also creating separate 4 GB files while you are using 4K video mode in the camera but later on Nikon fixed it with a firmware update.
So,  I also expect that in next few months OR within next year we will going to see a firmware update for the Fuji X T100 camera and that will going to fix the multiple 4 GB file is issues from the camera.
And one more good news many other users Where are asking that the X-T100 camera will have external microphone support or not ?,  then I must confirm you that is the upcoming X-T100 camera do have external microphone support, so you can Record pro quality audios with your video.
STAY WITH ON FACEBOOK | TWITTER | GOOGLE+ to get live news + Fuji rumors 24X7