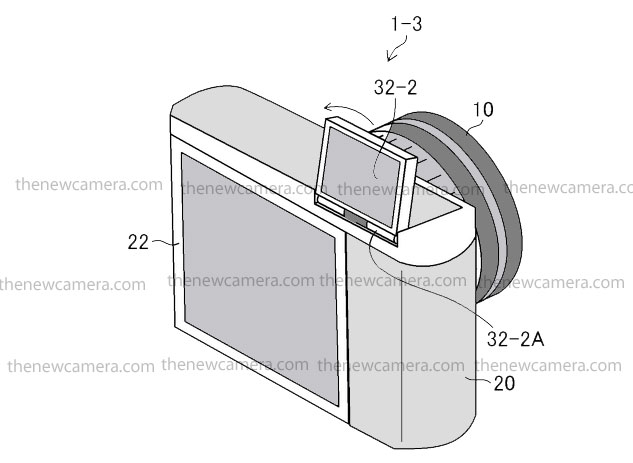 Fuji working on a tillable top display above the camera that look like a hybrid viewfinder as well as it will also work as Top display unit for X-mount cameras.  A secondary monochrome display unit is being added in the camera system help you to capture low-angle shots. The secondary small display unit is also optimized for low-light shooting for viewing your subject. And one more thing, it has designed to consume very less amount of energy and it will get activated in saving mode also, when your battery is about to end and approx 15 or 20% charge left.
More details in the patent details below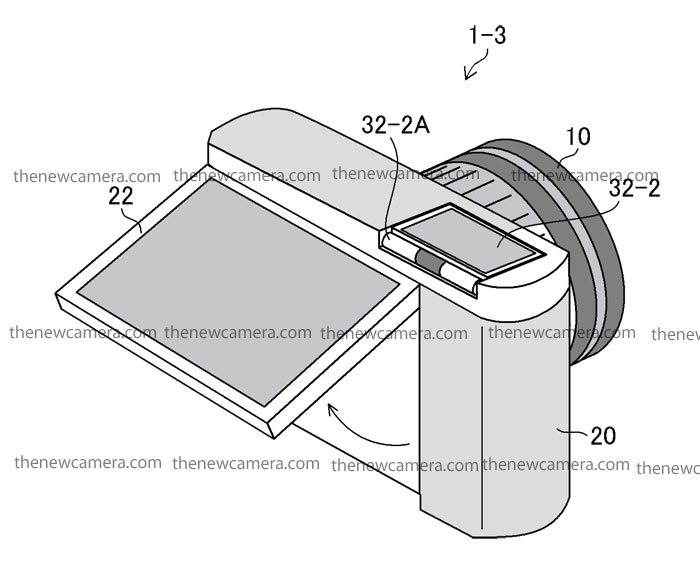 Translated details
Digital camera and display method of digital camera
 The present invention relates to a display method of a digital camera and a digital camera, and more particularly to a technique of displaying a live view image or the like used for framing.
 Conventionally, a transmission type color liquid crystal display and a reflection type monochrome liquid crystal display are provided on the rear face of the camera body, respectively. When the power supply voltage drops or when the power saving mode is set, a color liquid crystal display A digital camera has been proposed in which only a monochrome liquid crystal display device is controlled without driving a device, and a live view image, various setting screens, and the like are displayed in monochrome (Japanese Patent Application Laid-Open No. 2004-194943).
Further, Patent Document 2 discloses a technique in which when the amount of ambient light is detected by an ambient light amount sensor or the like and the amount of ambient light is lower than a predetermined level or in a backlight state, the person as a subject , It is presumed that the live view image displayed on the front display panel can not be visually confirmed satisfactorily and the display on the front display panel is controlled to be off.
More Images – Fuji Patent – Tillable Top Display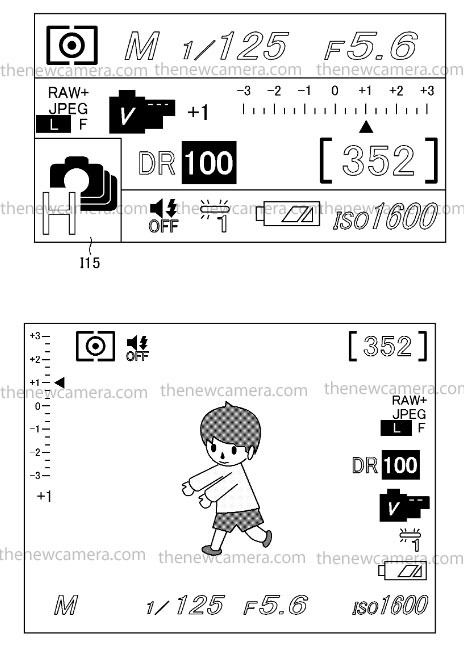 STAY WITH ON FACEBOOK | TWITTER | GOOGLE+ to get live news + Fuji rumors 24X7