We have done a quick specification comparison review between Canon S200 and Canon S120, the S200 is available outside USA and UK (Just like Canon EOS M2) with a lo-fi specification…. take a look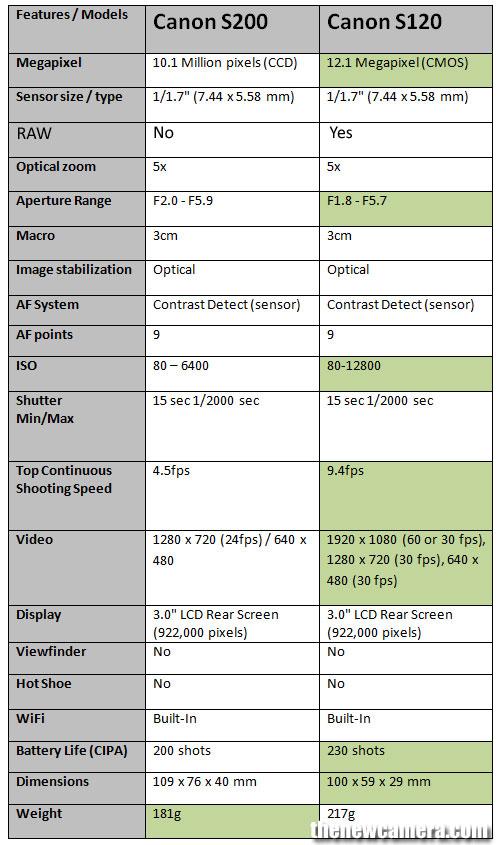 Canon S200 uses Canon old CCD sensor, the lens aperture is not as bright as Canon S120 lens and ISO range is also limited. The continuous shooting speed of Canon S200 is 4.5fps only and Canon S120 can capture 6.4 frame per second.
The S200 is limited to HD recording only on the other hand S120 can record Full HD video at 60 or 30fps.
The other major difference we see is the absence of RAW mode in Canon S200, whereas Canon S120 features RAW shooting capability.
At the end we can see clearly that Canon S120 comes with smaller body shape and longer battery life.
Verdict: Canon S120 is a winner, we recommend you to buy Canon S120.