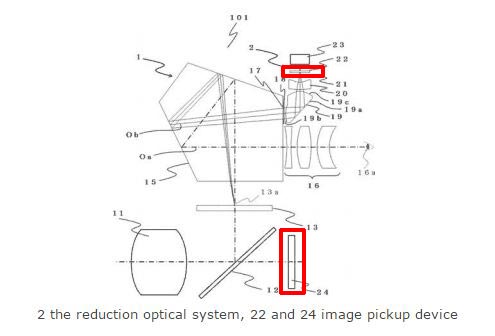 Take a look at the latest patent filed by Canon, the new generation of optical viewfinder have a small sensor above the eyepiece as you can notice. The exact details aren't clear yet, we will update this page soon as we get any new information.
Self-interpretation
Patent Publication No. 2016-177038

Published 2016.10.6
Filing date 2015.3.19

Canon patent

A finder optical system having a reduction optical system and the imaging device
Reduction optical system for forming an object image formed on the focusing plate an imaging element
Do share a better translation is you have.