Just a small update to confirm previous rumor surfaced by Japanese sources.  The Canon EOS R5 camera registered with multiple model code names at Bluetooth certification agency and we also have the screen shot of the page.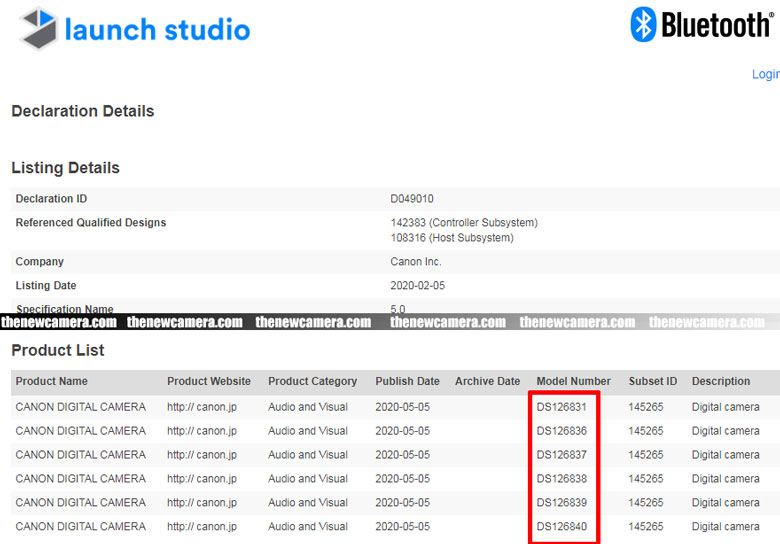 Canon EOS R5 Model code details published earlier also
Canon "DS126831 / 36/37/38/39/40" also passed Bluetooth certification.
36 is North American version [1-11,36-64,149-165ch],
38 is Taiwan etc. version [1-11,36-165ch],
39 is Chinese version [1-13,36-64,149] -165ch].
There should be a Japanese version [1-13,36-140ch] and a 1-13,36-165ch compatible version.
SUBSCRIBE FOR LIVE UPDATES
Get LIVE RUMORS –> FACEBOOK | TWITTER |  INSTAGRAM to get live news — > –>see more Sony Alpha Rumor