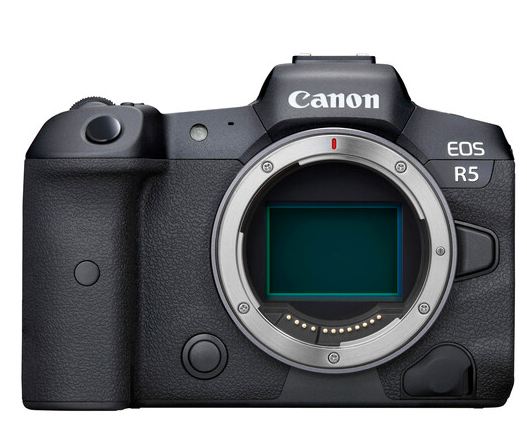 If u will use an external recorder like Atmos (or any other) to record 4K videos (Since 8K  limited to internal recorder only). Then you can record your videos for more than 1hour + without any issues. The Heat generation problem occurring in Canon EOS R5 camera due to CF express card slots.
Get EOS R5 from Amazon.com | B&H Store
1. First Test Done By NoLife (Youtube Channel)
NoLife Youtube channel was the first to point out this strange phenomenon, for the test they have used external power source and an external recorder. It was very clear that Canon EOS R5 camera image processor and sensor generate a minimal amount of heat and he was able to record 4 hours of Videos.
2. Canon R5 DOesn't Over Heat – Carlos Quintero
After noLife others also started testing out the camera, Carlos Quintero only removed the CF express card of the camera and kept the battery inside. He was able to record over an hour + HQ 4K video.
Canon EOS R6 at Amazon | Get Canon EOS R6 from B&H Store
Canon EOS R5 at Amazon | Get Canon EOS R5 from B&H Store
More videos will be added soon
Sony A7S III vs Canon EOS R5 – Best Mirrorless Camera for Video 2020 – 2021
Get LIVE RUMORS –> FACEBOOK | TWITTER |  INSTAGRAM to get live news + Canon rumors 24X7