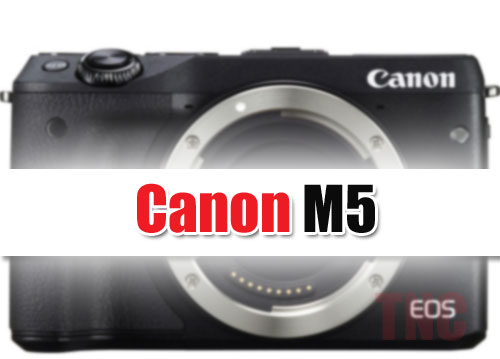 Canon is rumored to announce new EOS  M5 mirrorless camera just before the photokina event according to the latest information coming over the surface.
Now let's talk about the specification of the upcoming camera
Sensor 24MP The camera is rumored to feature a 24 megapixel CMOS sensor, at the moment we don't know which type of sensor is actually coming, will have a dual-pixel or Hybrid CMOS AF Technology inside. Since both camera features almost same 24 MP resolution, either the Canon EOS M5 is coming with Canon 750D/760D sensor or it's coming with Canon 80D Sensor.The technology used inside both the camera sensors are entirely different. Canon 760D uses Hybrid AF III sensor whereas the Canon 80D uses Dual-pixel CMOS AF system.
Built-in Viewfinder The next feature we expect to see in the upcoming EOS M5 camera is built-in electronic viewfinder, previous generation of all camera doesn't have EVF.
New Auto Focusing system, The AF system is the most important part of a Mirrorless camera since  they don't have any external Phase AF module as of DSLRs. We hope this time canon should implement a Dual-pixel CMOS AF system.
Design of the camera is expected to be more retro, similar to Olympus E-M series cameras.
Kit coming along with the new camera – lens that expected to be announced with EF-M 18-150mm f/3.5-6.3 IS STM coming alongside the new body
September 15, 2016 announcement.
STAY WITH ON FACEBOOK | TWITTER | GOOGLE+ to get live news + See all Canon Rumors 24X7+
We will update you soon as we get any new information.
Source – canonrumor